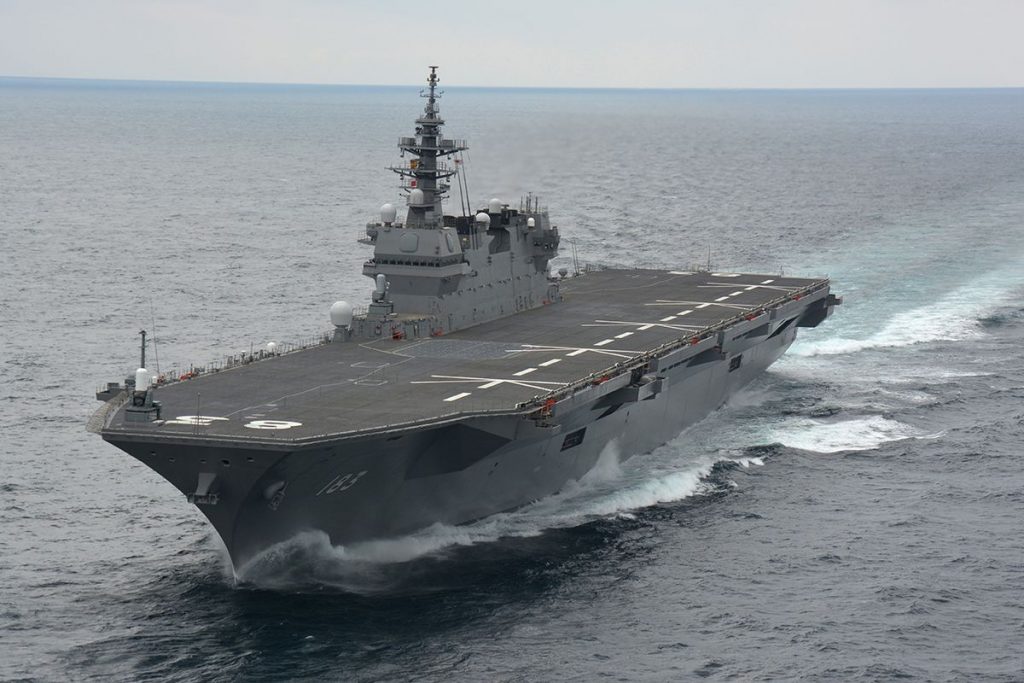 Sourced : Popular Mechanics
By Kyle Mizokami
Japan, once a world leader in aircraft carriers, is preparing to wade back into the world of fixed wing aviation.
The Pacific country, which swore off flat-tops in the aftermath of World War II, is preparing to reverse decades of government policy and add fighter planes to so-called "helicopter destroyers" to counter Chinese air power.
At the time of the attack on Pearl Harbor in December 1941, Japan was an aircraft carrier superpower.
Japan had more carriers than any other country, including the United States, and its pilots were trained to a high standard by years of war. A little more than four years later, all but one of Japan's carriers were on the bottom of the ocean, and most of the pilots had been killed in battle.
Read more at : http://www.popularmechanics.com/military/aviation/amp14501269/japan-considers-converting-ships-to-aircraft-carriers/