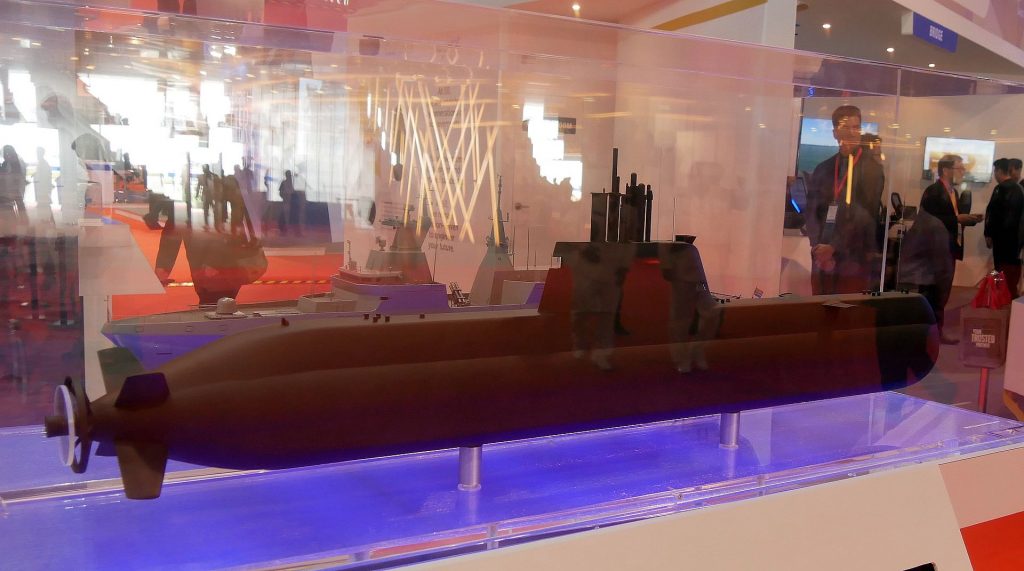 Sourced : Navyrecognition.com
Germany's ThyssenKrupp Marine Systems (TKMS) and the Republic of Singapore Navy started construction of the Type 218SG Batch 2 submarines during a steel cuting ceremony at the HDW shipyard in Kiel.
Singapore's Ministry of Defence (MINDEF) announced last year during the IMDEX Asia 2017 exhibition that it was procuring two more Type 218SG submarines. The MINDEF has signed a contract with TKMS which includes a logistics package and a crew training arrangement in Germany as well.
The new submarines are part of the Republic of Singapore Navy (RSN)'s approach to long-term capability development. Tailored to meet the RSN's unique operational requirements, the Type 218SG submarines incorporate design innovation and advanced maintenance and engineering concepts to optimise training, operation and maintenance costs. They will also be equipped with significantly improved capabilities like modern combat systems and air-independent propulsion systems.
Image sourced : Malaysia Defence
Read more at : https://www.navyrecognition.com/index.php/news/defence-news/2018/january-2018-navy-naval-defense-news/5864-tkms-started-construction-of-2nd-batch-type-218sg-submarines-for-singapore.html