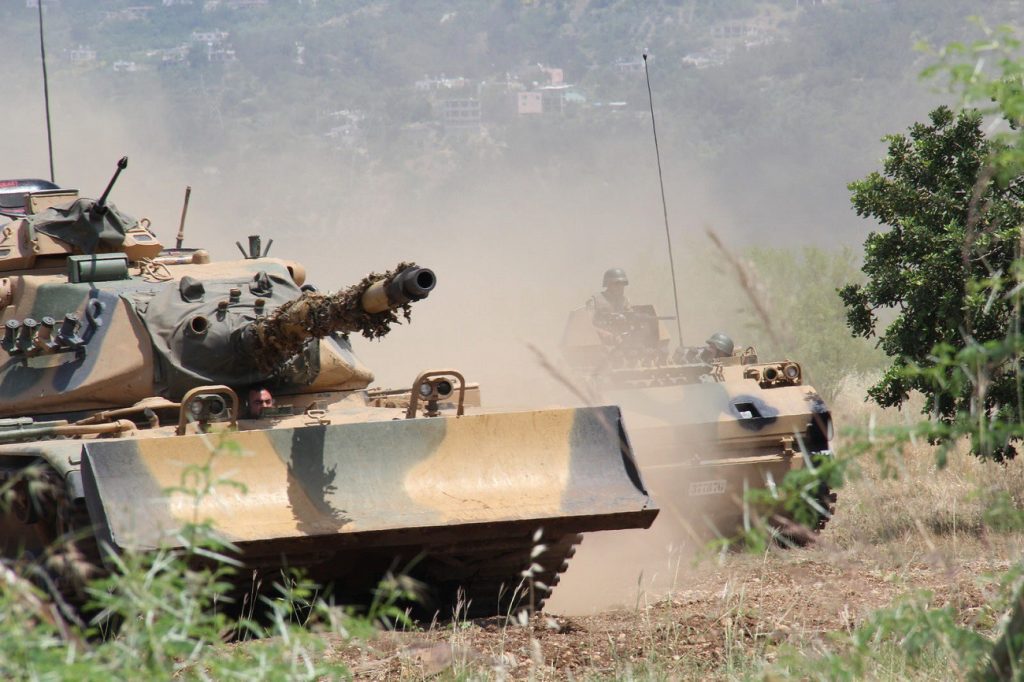 Sourced : Al Monitor
By Metin Gurcan
In daily hard-line statements this week, President Recep Tayyip Erdogan has been reiterating Turkey's determination to launch a cross-border operation against Syria's Afrin canton, which is controlled by the Kurdish People's Protection Units (YPG).
His Jan. 13 statement was particularly blunt: "Don't ever doubt it. One night we may arrive suddenly. If terrorists in Afrin don't surrender, then we will raze the place on their heads. They will see what we can do before the week is over."
This was the first time Turkey had given a date for his planned operation, and the week is ending soon. Meanwhile, Turkey's widely reported intensive military preparations north and west of Afrin continue at full pace. Turkish news media is overflowing with banner headlines such as "Turkish Armed Forces ready." Commando units arrived at the border, following armored and mechanized units.
Read more: http://www.al-monitor.com/pulse/originals/2018/01/turkey-syria-russia-has-not-give-green-light-for-afrin.html#ixzz54dPnrgS2