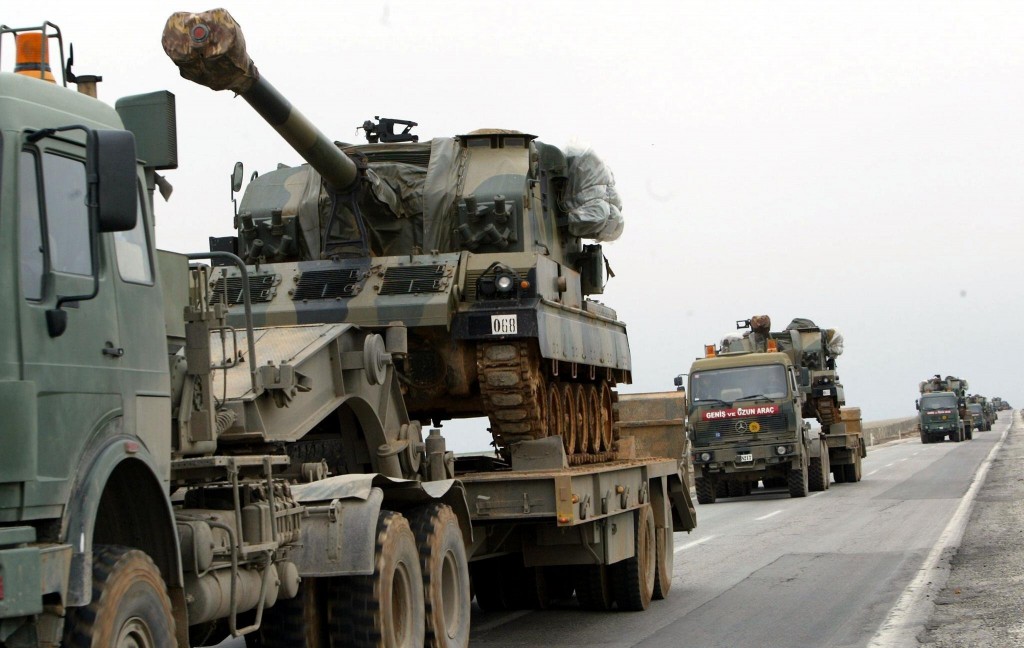 Sourced : Hurriyet Daily News
The Turkish military has launched a crossborder land operation into the Syrian province of Afrin to fight the Syrian Kurdish militia the People's Protection Units (YPG), a group Ankara has deemed a "terror group" for its links to the outlawed Kurdistan Workers' Party (PKK).
The operation, which has been dubbed "Operation Olive Branch," is being carried out in conjunction with Turkey's allies in the Syrian civil war the Free Syrian Army (FSA), and began on Jan. 21 shortly after the Turkish air force hit YPG targets to prepare for the advance.
"Our units entered Afrin from two branches at 11:05 a.m. [on Jan. 21] with the Free Syrian Army [FSA]. This means the land operation has begun," Prime Minister Binali Yıldırım told the editors of news outlets in a meeting in Istanbul.
The "Olive Branch Operation," which came hours after a major air strike on YPG targets, will consist of four phases, and aims to establish a "safe zone" with a depth of 30 kilometers, he added.
Turkey is also supporting the advance of Turkish troops and the FSA with tanks and cross-border artillery fire.
Read more at : http://www.hurriyetdailynews.com/turkey-launches-major-land-operation-into-ypg-militants-in-syrias-afrin-126031