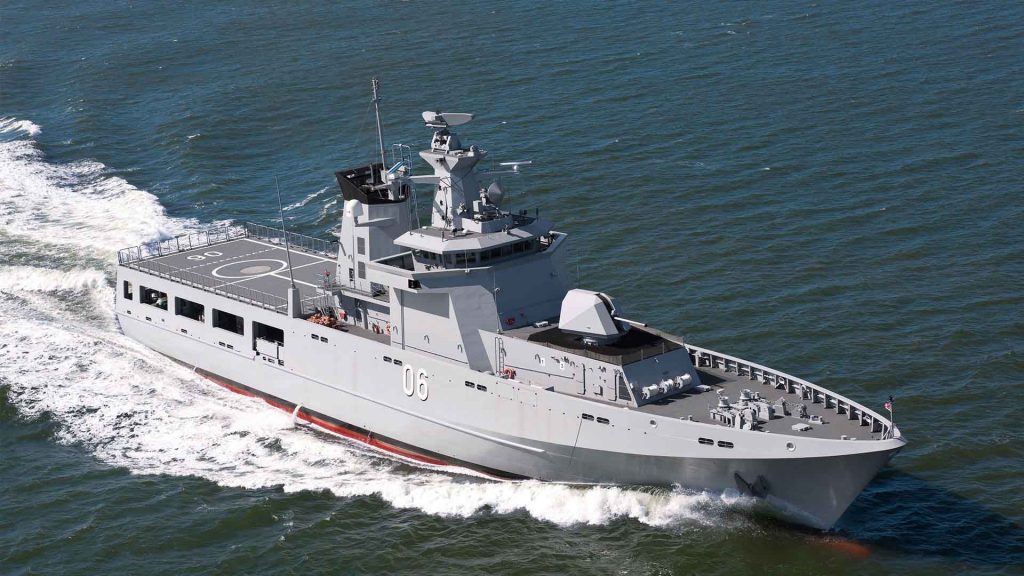 Sourced: Australian Department of Defence; issued Jan 31, 2018
The multi-billion dollar Offshore Patrol Vessel project of the Australian Navy is on track after the signing of a contract with Lürssen.
Australian Minister for Defence Industry, the Hon Christopher Pyne MP, said the contract with Lürssen to lead the design and build is worth at least $3 billion for 12 OPVs.
"This contract signature demonstrates the Turnbull Government's commitment to keeping on schedule and supporting Australian industry," said Minister Pyne.
"The vessels will be delivered by Australian workers, in Australian shipyards using Australian steel. The project will create around 1000 jobs – 400 direct and a further 600 in the supply chain."
Read more at : http://www.defense-aerospace.com/article-view/release/190277/lurssen-wins-%243-bn-australian-order-for-12-offshore-patrol-vessels.html