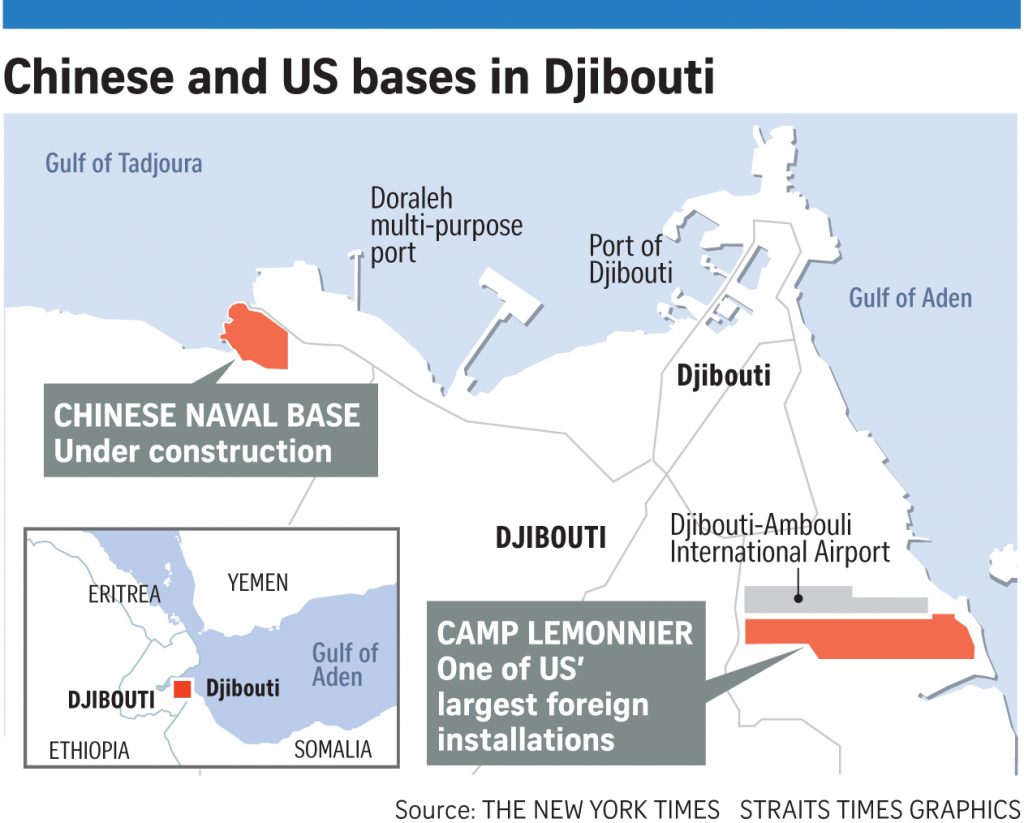 Sourced: Asia Times
The top US military commander in charge of US troops in Africa is worried about China's growing presence on the continent, he suggested in remarks in a congressional hearing on Tuesday.
Marine General Thomas Waldhauser said in his remarks to lawmakers that China could theoretically cut off supplies to a US base in the northeast African nation of Djibouti, if they "took" the port there.
"If the Chinese took over that port, then the consequences could be significant," Waldhauser was quoted by Reuters as saying during the House of Representatives Armed Services Committee hearing.
Read more at : http://www.atimes.com/article/significant-consequences-china-takes-djibouti-port-says-us-general/