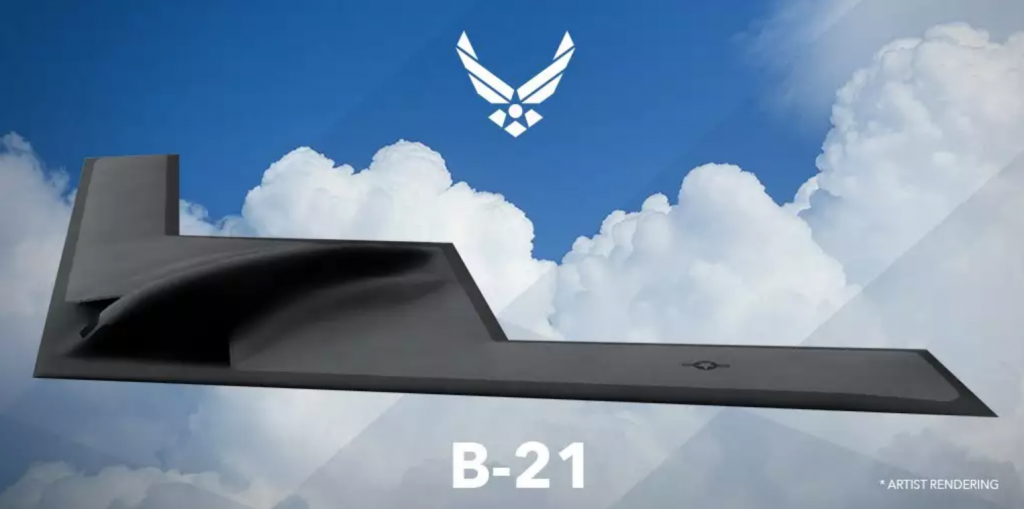 Source: The Drive
By Tyler Rogoway
There has been endless speculation over the past five years as to where America's next stealth bomber would be tested and when. That conjecture was officially put to rest during a fairly obscure regional business conference attended by Brigadier General Carl Schaefer, the boss of the expansive 412th Test Wing at Edwards Air Force Base.
During his remarks he made it clear that B-21's testing home would be Edwards Air Force Base, and that the stealth bomber will be heading there sooner than some may have speculated.
In his address made on March 3rd, 2018 at the Antelope Valley Board of Trade and Business Outlook Conference, which was covered closely by the Antelope Valley Press, General Schaefer made the B-21's future basing crystal clear once and for all:
"For the first time ever, I would like to publicly announce that the B-21 will be tested at Edwards Air Force Base… Edwards has been the home of bomber test and now we also can publicly release that the B-21 is coming to Edwards and we will be testing it here in the near future."
Shaefer went on to say that team Edwards will ramp up its push to ready infrastructure and personnel needed to support the B-21 test initiative, both on the ground and in the air.
Read more at: http://www.thedrive.com/the-war-zone/18997/b-21-raider-officially-heading-to-edwards-air-force-base-for-testing