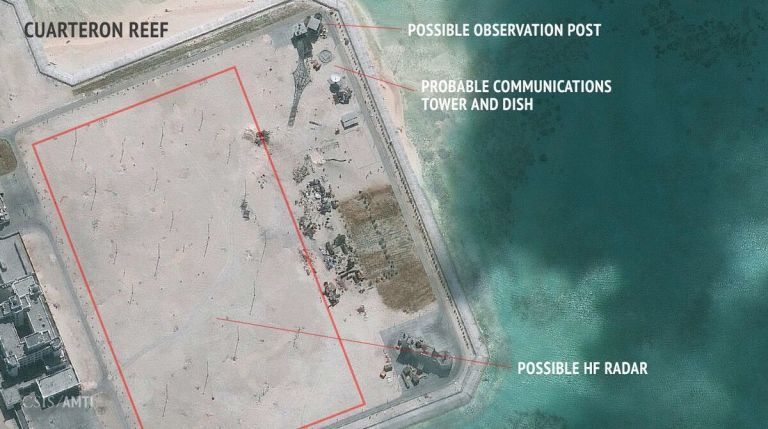 Source: CNBC
By Amanda Macias
China has quietly installed anti-ship cruise missiles and surface-to-air missile systems on three of its fortified outposts west of the Philippines in the South China Sea, a move that allows Beijing to further project its power in the hotly disputed waters, according to sources with direct knowledge of U.S. intelligence reports.
Intelligence assessments say the missile platforms were moved to the outposts in the Spratly Islands within the past 30 days, according to sources who spoke on the condition of anonymity.
The placement of the defensive weapons also comes on the heels of China's recent South China Sea installation of military jamming equipment, which disrupts communications and radar systems. By all accounts, the new coastal defense systems represent a significant addition to Beijing's military portfolio in one of the most contested regions in the world.
Read more at: https://www.cnbc.com/2018/05/02/china-added-missile-systems-on-spratly-islands-in-south-china-sea.html?cid=sm_npd_nn_tw_ma