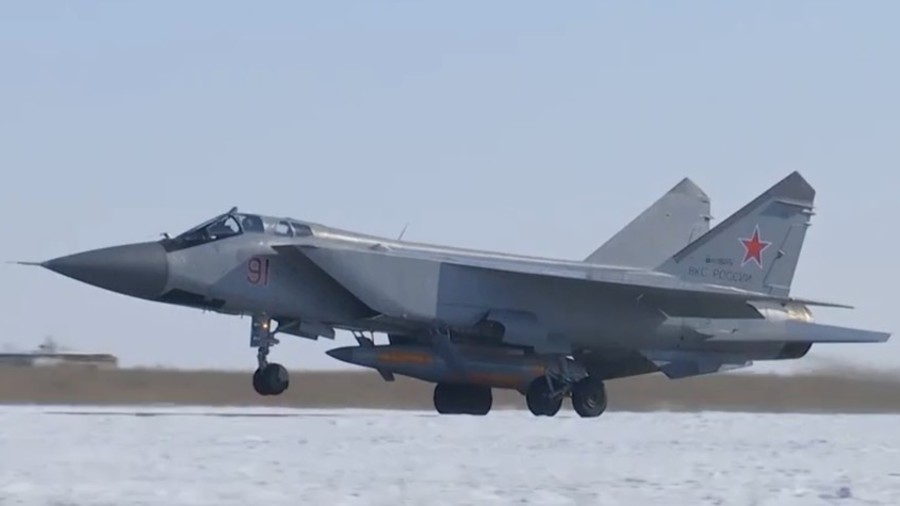 Source TASS
Ten MiG-31 fighter jets (NATO reporting name: Foxhound) fitted with the air-launched Kh-47M2 Kinzhal (Dagger) hypersonic missile are on test combat duty, Russian Deputy Defense Minister Yuri Borisov said in an interview published on the Zvezda TV channel website on Saturday.
"It is a cutting-edge weapon, namely a hypersonic long-range missile capable of overcoming air and missile defenses. It is invincible, having serious combat might and potential. The MIG-31 is its carrier as the jet is the most fitted for accelerating this missile to required speeds," he said.
"In support that it is not something exotic, [I'll say] today ten jets have gone on test combat duty and are ready for use depending on the situation," Borisov said.
Read more at: http://tass.com/defense/1002992