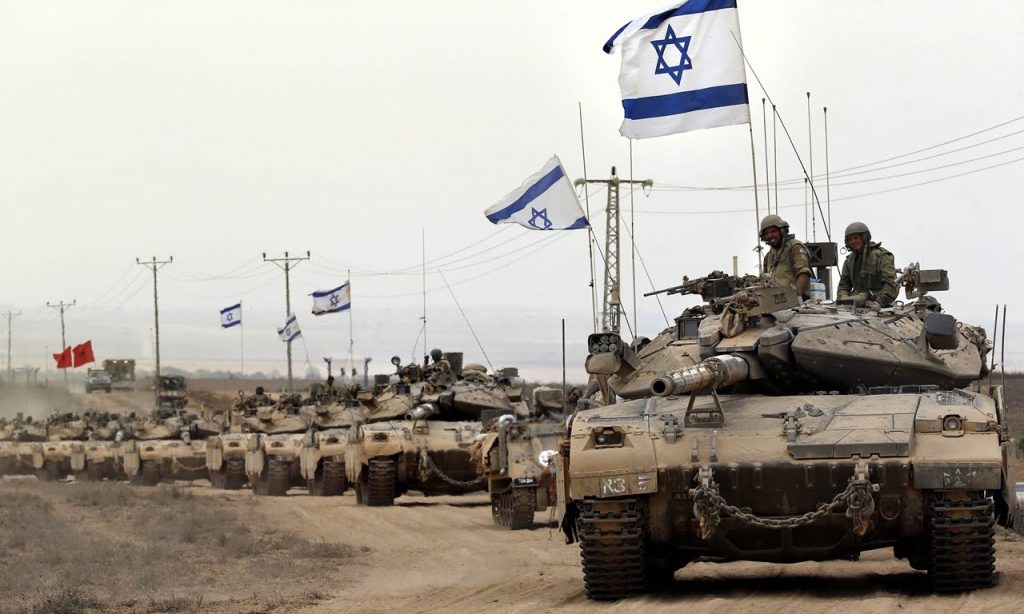 Source: NY Times
By Sewell Chan
A simmering conflict between Israel and Iran escalated overnight when Israeli jets struck dozens of Iranian targets in neighboring Syria. The strikes came after what the Israeli military described as an Iranian rocket attack against its forces in the Golan Heights.
The Israelis said it was Iran's first direct rocket attack against Israeli targets.
By Thursday morning, the Israeli Air Force had destroyed "nearly all" of Iran's military infrastructure in Syria, according to Israel's defense minister, Avigdor Lieberman.
Read more at: https://www.nytimes.com/2018/05/10/world/middleeast/israel-iran-syria-explainer.html?mc=adintl&mcid=facebook&mccr=mc12&ad-keywords=IntlAudDev&subid1=TAFI&dclid=CMzd9a7gjdsCFc2Ydwod0F4OSA