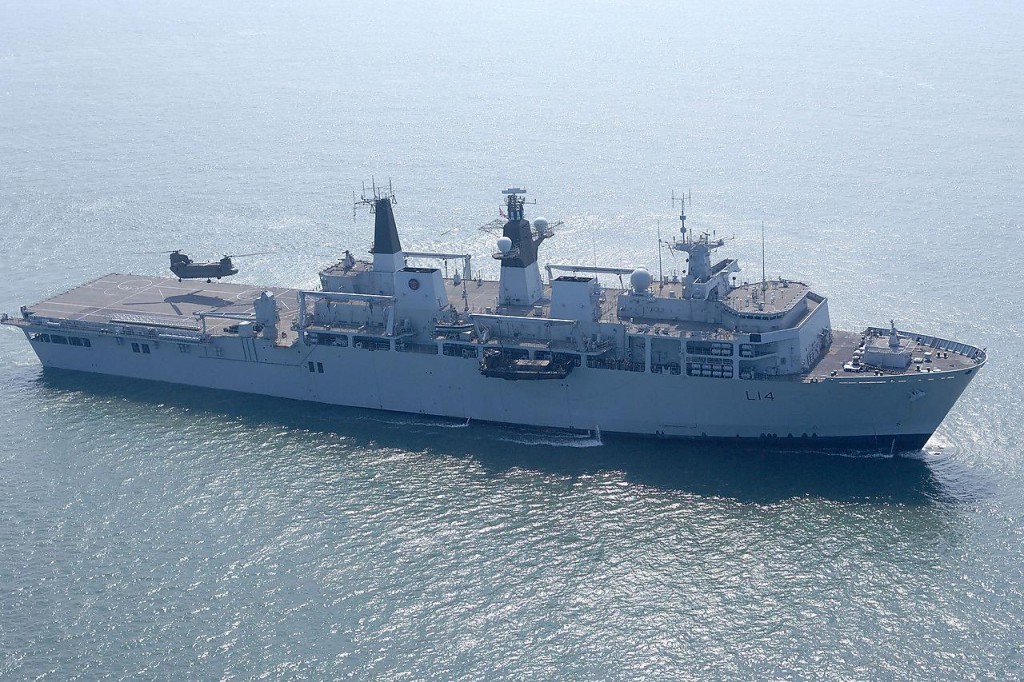 Source: Ukdefencejournal
By George Allison
Speaking during a debate called by Luke Pollard, Labour MP for Plymouth Sutton and Devonport, Guto Bebb confirmed that the two Albion class assault ships would be safe from cuts.
Mr Bebb told MPs:
"HMS Albion and HMS Bulwark are safe until 2033 and 2034, which is the current situation. Those are the decommissioning dates for both vessels."
This comes after recent speculation that these vessels would be scrapped in the next year or two, but what do the ships actually do?
In the words of her operators, the Royal Navy, the role of the HMS Bulwark and HMS Albion, is to 'deliver the punch of the Royal Marines ashore by air and by sea, with boats from the landing dock in the belly of the ship and by assault helicopter from the two-spot flight deck'.
The LPDs can carry 256 troops, with their vehicles and combat supplies, and this can be swollen up to 405 troops.
The ships act as the afloat command platform for the Royal Navy's Amphibious Task Force and Landing Force Commanders when embarked.
Read more at: https://ukdefencejournal.org.uk/hms-albion-and-hms-bulwark-are-safe-from-cuts/