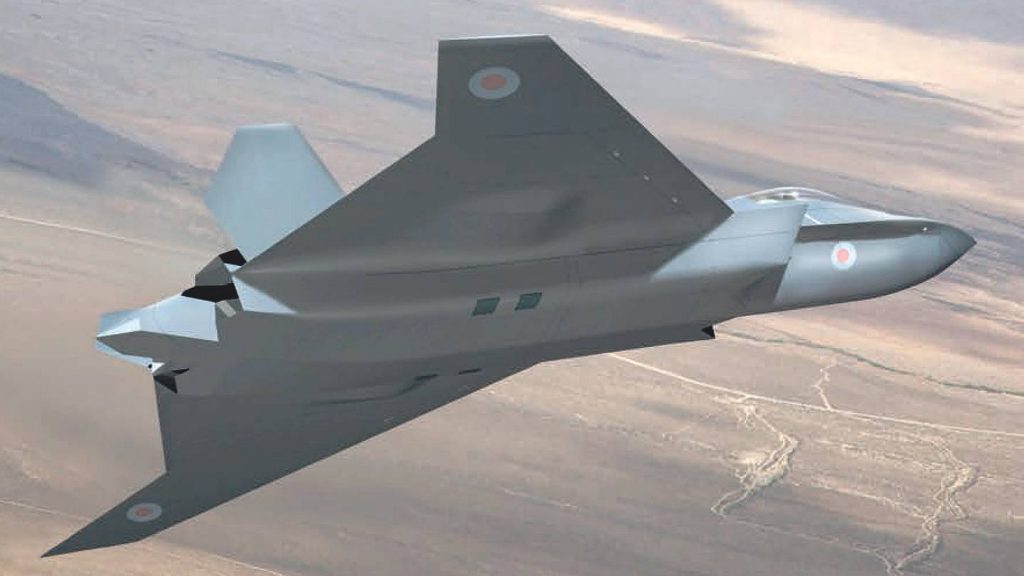 Source: The Diplomat
By Franz-Stefan Gady
Japan and the United Kingdom (UK) may collaborate in some capacity on the latter's Tempest Future Fighter Aircraft project, which aims to field a sixth-generation stealth fighter for the Royal Air Force (RAF) by 2035. A full-sized mockup of the Tempest fighter jet was first publicly revealed at the 2018 Farnborough International Airshow in mid-July.
Japanese Defense Minister Itsunori Onodera confirmed last month that the Japan and the UK had "an exchange of opinions" on the Tempest Future Fighter Aircraft project noting that London is "looking for international joint development partners."
Japan has also been looking for international partners to collaborate with Mitsubishi Heavy Industries and various Japanese sub-contractors on a new fighter aircraft, tentatively named the (F-3) Future Fighter Program. The Japan Air Self Defense Force (JASDF) has a requirement for up to 100 new stealth fighter jets.
Image sourced: http://www.thedrive.com/the-war-zone/22190/the-u-k-s-new-tempest-stealth-fighter-project-already-faces-serious-challenges
Read more at: https://thediplomat.com/2018/08/will-japan-and-the-uk-collaborate-on-sixth-generation-tempest-future-fighter-aircraft/