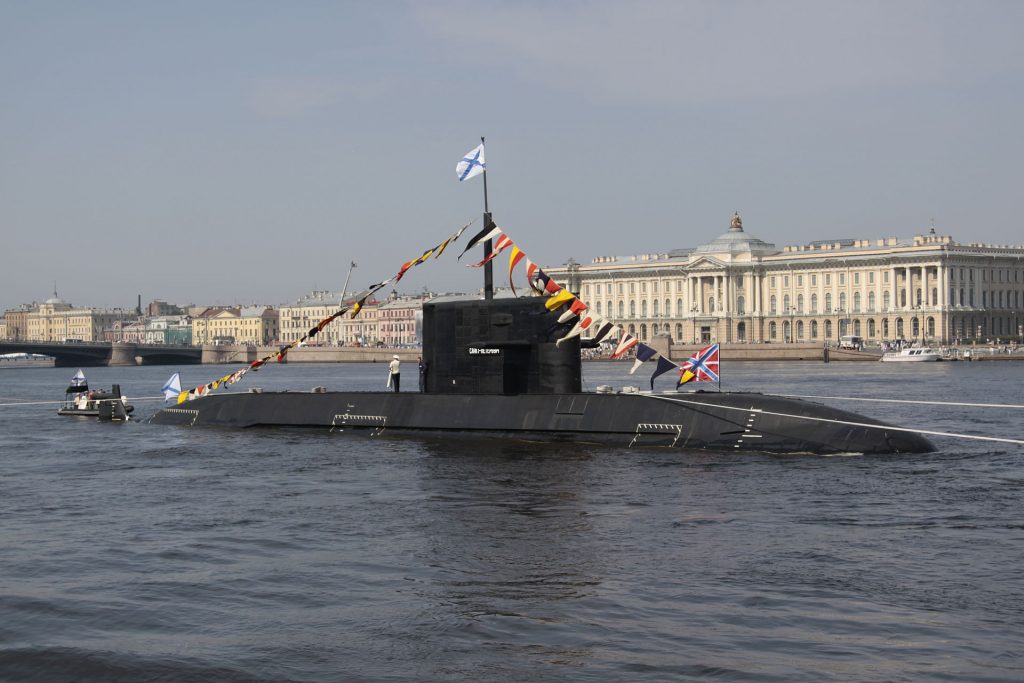 Source: Navy Recognition
The second Project 677 (Lada-class; NATO reporting name: St. Petersburg-class) diesel-electric submarine 'Kronstadt' has been launched at the Admiralty Shipyards (a subsidiary of the United Shipbuilding Corporation (USC)) in Saint Petersburg, according to the TASS news agency.
"Despite construction halts and money shortages, the submarine has been launched. It should be mentioned that this lag has allowed us to use the experience of building and utilization of the [type Project 677 diesel-electric submarine] 'Saint Petersburg'. The Project 677 underwater combatant outperforms her predecessor, the Project 636 (Improved Kilo-class) diesel-electric submarine, in a drastic manner. We believe that the Project 677 will be the future of the Navy's diesel-electric underwater component and hope for a large series of the submarines," Director General of the Admiralty Shipyards Alexander Buzakov said during the launch ceremony. He emphasized that the new submersible ship had been being built for 13 years.
Read more at: https://www.navyrecognition.com/index.php/news/defence-news/2018/september-2018-navy-naval-defense-news/6510-second-project-677-lada-class-submarine-kronstadt-launched-in-saint-petersburg.html