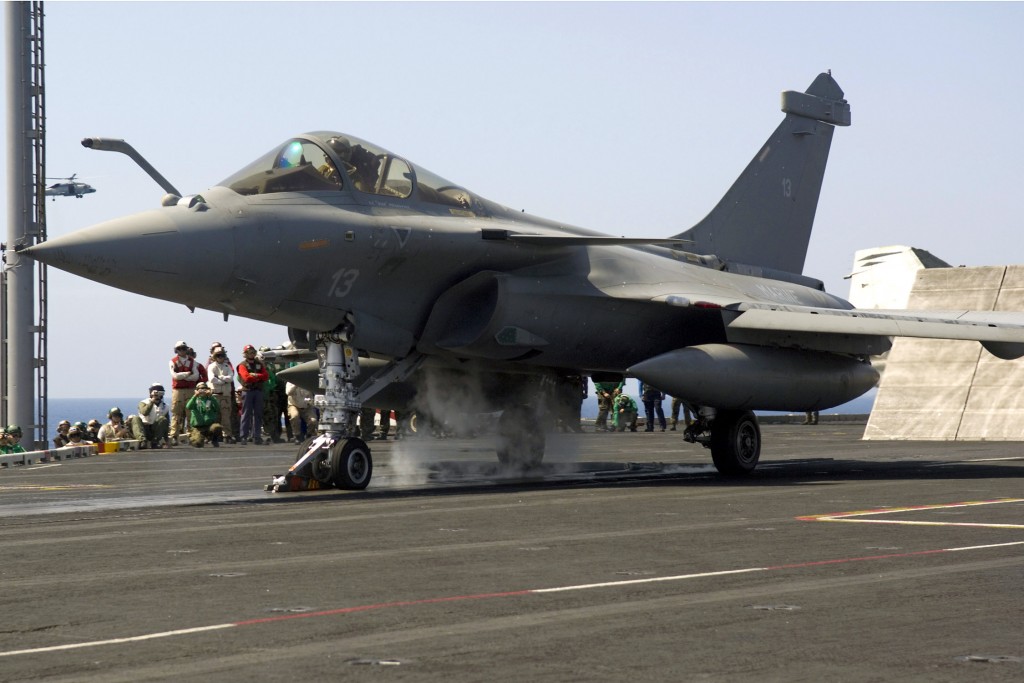 Source: Defense News
By Pierre Tran
France plans to boost the 2019 defense budget by €1.7 billion to €35.9 billion (by U.S. $2 billion to $42.2 billion), up 5 percent from the present year, the Armed Forces Ministry said.
That spending increase excluded pensions and will represent 1.82 percent of gross domestic product, part of a French bid to hit a target of 2 percent of GDP by 2025, the ministry said Sept. 25. Next year will be the first year of the 2019-2025 military budget law.
"This is a major financial effort desired by the president, being adopted in the first year of the military budget law," the ministry said.
The increased spending was expected, as the government has formally adopted the multiyear budget law, which seeks to meet the NATO target for military spending.
Image Sources: US Navy
Read more at: https://www.defensenews.com/global/europe/2018/09/26/france-to-bolster-defense-spending-by-2-billion-heres-the-military-equipment-already-on-order/?utm_source=twitter.com&utm_campaign=Socialflow+DFN&utm_medium=social