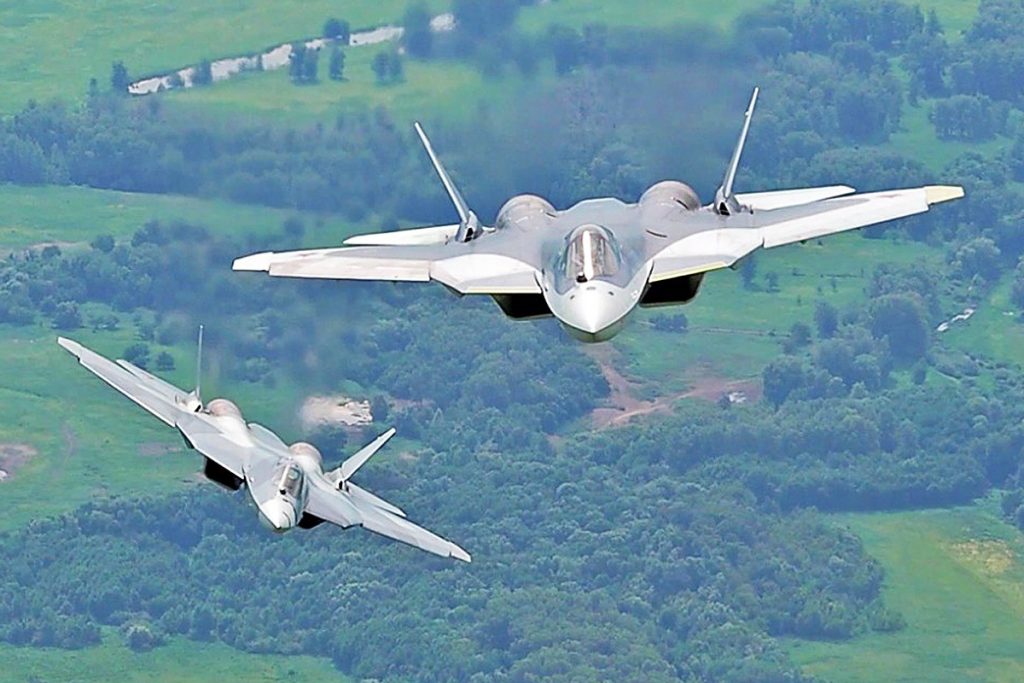 Source: Defence World
Russia's most-advanced multipurpose fighter jet, Su-57 will reportedly be equipped with a hypersonic anti-aircraft missile with a range of over 300km, according to a report by Pravda.Ru, a Russian news site.
Boris Obnosov, the general director of Tactical Missile Armament Corporation was quoted as saying by the Russian news daily that the ultra-long-range hypersonic missile R-37M will be mounted on the aircraft on external suspension.
The R-37M is an upgraded version of the missile that came into service in 1985. The older variant is among the larger air-to-air missiles, measuring 4.2 meters in length and 600kg in weight, suitable only for bigger aircraft like the Mig-31BM interceptor.
Read more at: http://www.defenseworld.net/news/23426/Russia___s_Su_57_Fighter_Aircraft_To_Get_Supersonic_Missiles_With_300_km_Range#.W6z0WhG_yUk