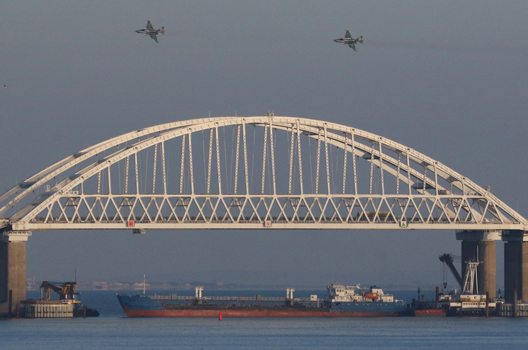 Source: UK Defence Journal
Ukraine's National Security and Defence Council has proposed declaring martial law, council secretary Oleksandr Turchynov is quoted as saying by Ukrainian media.
Ukraine's President Petro Poroshenko convened a military cabinet for an emergency meeting, his spokesman Svyatoslav Tsegolko wrote on Twitter earlier.
With officials from both countries accusing the other of provocative behaviour and relations still raw after Russia's 2014 annexation of Ukraine's Crimea and its backing for a pro-Moscow insurgency in eastern Ukraine, the incident risks pushing the two countries towards a wider conflict.
Read more at: https://ukdefencejournal.org.uk/ukraine-to-declare-martial-law-after-russia-fires-on-and-seizes-warships/