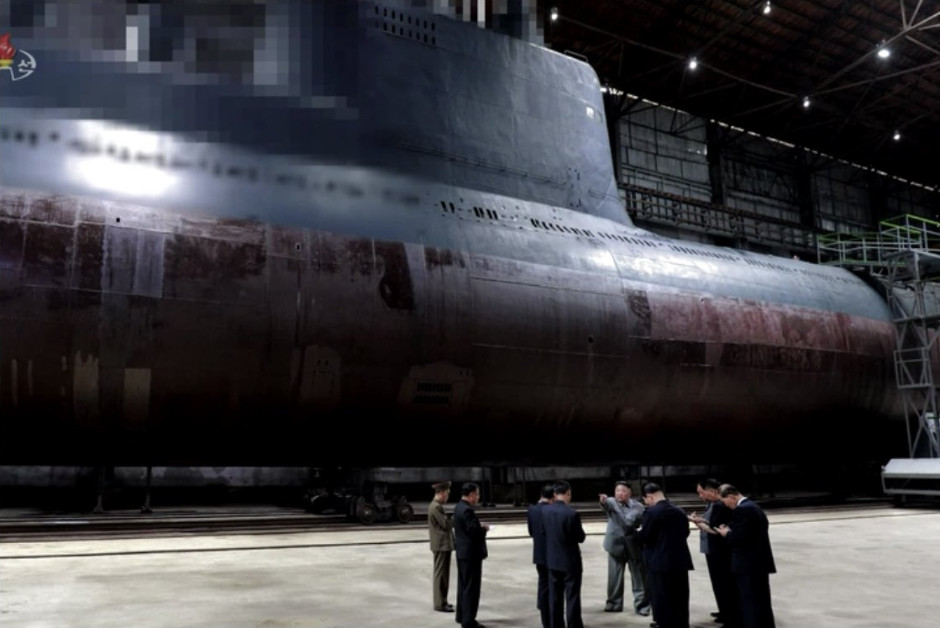 Source: H I Sutton
Flag North Korea revealed its latest indigenous submarine on 23rd July 2019. Footage was shown of Kim Jong Un inspecting the submarine, probably in Sinpo on the east coast. North Korean state media (KCNA) reported that it was "newly built" and will operate in the East Sea of Korea (aka Sea of Japan). This is consistent with North Korea's existing Gorae Class ballistic missile submarine.
Footage shown on KCNA only appears to show the lower hull of the submarine, near the stern and near the bow. This is enough to say with confidence that this is a modified ROMEO Class submarine.
North Korea imported 7 boats from China in 1973 and then construction of the first 11 local versions took place with Chinese assistance at Sinpo shipyard on the East Coast from 1974 to 1979.
Production resumed, probably without Chinese help, from 1985 to 1996. As many as 20 are reported in service although numbers are likely declining over time.
Read more at: http://www.hisutton.com/ROMEO-Mod_Submarine.html