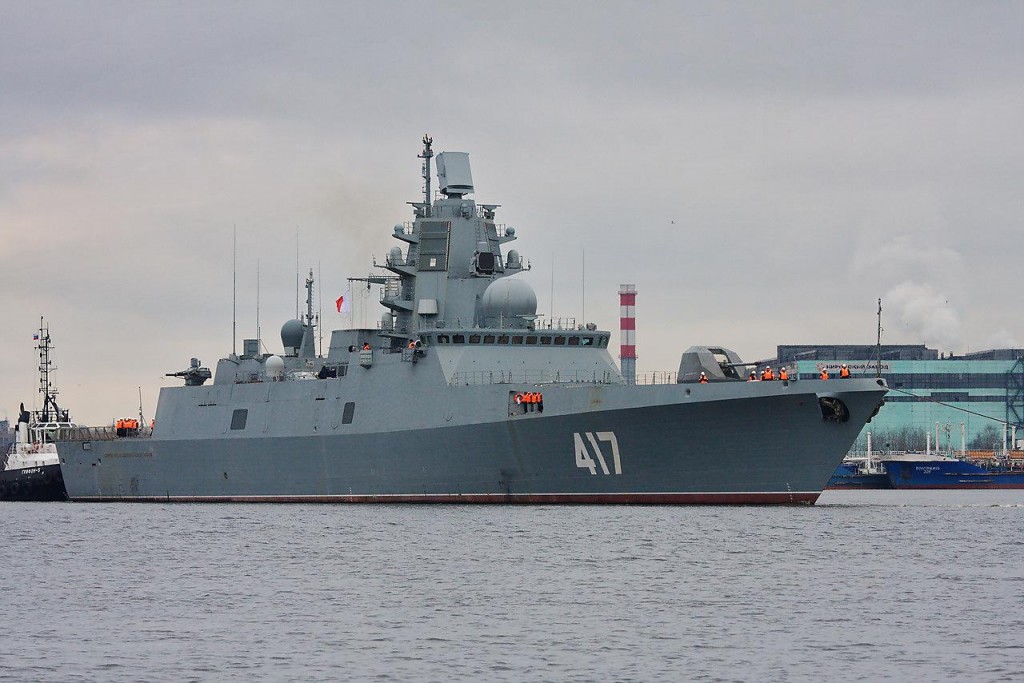 One of the most ambitious shipbuilding programs of the Russian Navy is facing serious problems due to the war in Eastern Ukraine. According to the industry news site FlotProm.ru, the construction of the second Admiral Gorshkov-class frigate has been stalled, because of Ukraine's refusal to deliver to the Russian shipyard the М90ФР type gas turbines that powers the ship.
The shipbuilding program of the Admiral Gorshkov-class frigates includes the construction of 8-15 vessels which are planned to replace the Krivak-class frigates.
Only one ship has been already delivered to the Russian Navy and will be commissioned next November, while three more ships are under construction on different stages and two more are on order.
The power plant of the Admiral Gorshkov-class frigates includes two М90ФР gas turbines and two 10Д49 marine diesel engines.
The М90ФР gas turbines are built in Ukraine, but because of Russia's annexation of Crimea and the ongoing conflict in Eastern Ukraine, Kiev is not allowing the Ukrainian manufacturer of the gas turbines to deliver the two engines to the Severnaya Verf shipyard, even though the money has already been paid.
As an alternative the Kolomensky engine plant, a Russian based firm that manufactures engines, is working at the moment with Russian aircraft engine firm Saturn to build a domestic replacement.
Although this new development is a setback for the Russian shipbuilding program since the Ukrainian company in Soviet times was specialized to produce naval turbines for the Soviet and later for the Russian Navy, the necessity to build gas turbines locally will force the Russian industry to develop new indigenous products.
The development of a new Russian gas turbine engines for frigates will increase the self sufficiency of the local shipbuilding industry and it will reduce its dependency on other countries.
Besides the 8-15 Admiral Gorshkov-class frigates the Russian Navy is building, or plans to build in the near future, a total of 12 Air Defence Destroyers with 10.000 tons displacement and six Admiral Grigorovich-class frigates, all of them equipped with gas turbine engines.