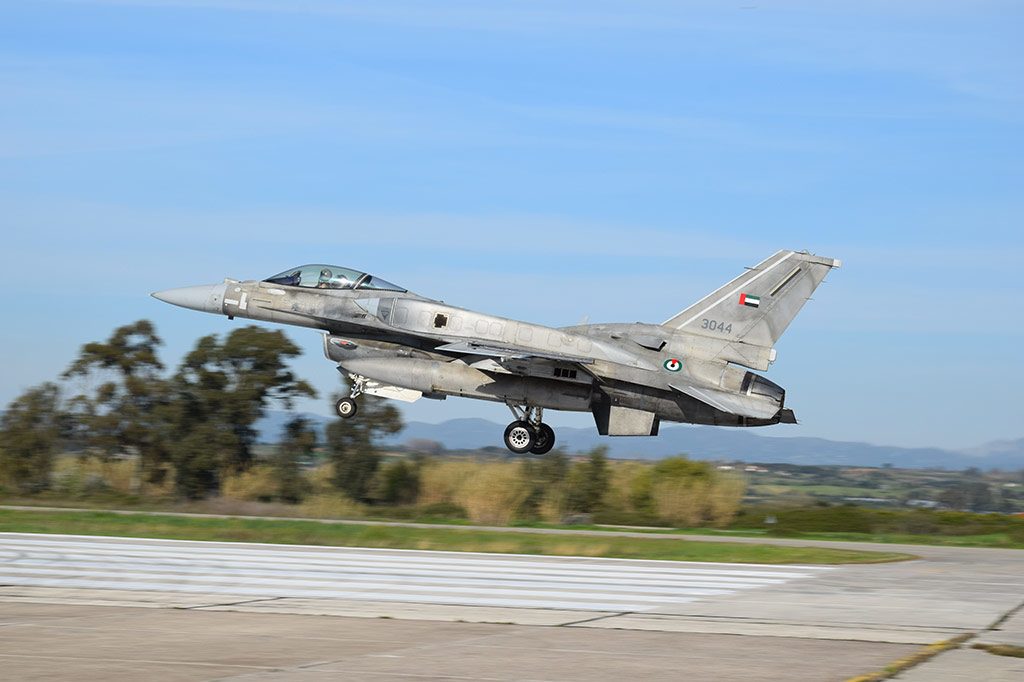 Sourced : Haaretz
By Gili Cohen
The Israel Air Force began a joint exercise on Monday in Greece that included dozens of aircraft from foreign armies. Dubbed IΝΙOCHOS 2017, an official report for the Hellenic Air Force noted that the air forces of Israel, the United States, the United Arab Emirates (U.A.E) and Italy participated in the exercise. The training patch for the exercise includes the flags of the countries along with the slogan "Act with Awareness."
The INIOCHOS 2017 exercise is due to be wrapped up next Thursday. Photos from the past several days show F-16 Fighting Falcons aircraft from the U.A.E alongside an U.S Air Force transport plane at the Hellenic Air Force base at Andravida in western Greece.
The U.S Air Force reported that it had dispatched 12 F-16C airplanes from the 482nd Fighter Wing, Homestead Air Reserve Base, Florida and close to 220 crew members to participate in the exercise. The joint exercise, according to a U.S. army report, is strengthening ties among the participating countries, maintain[ing] joint readiness and interoperability," the news release stated.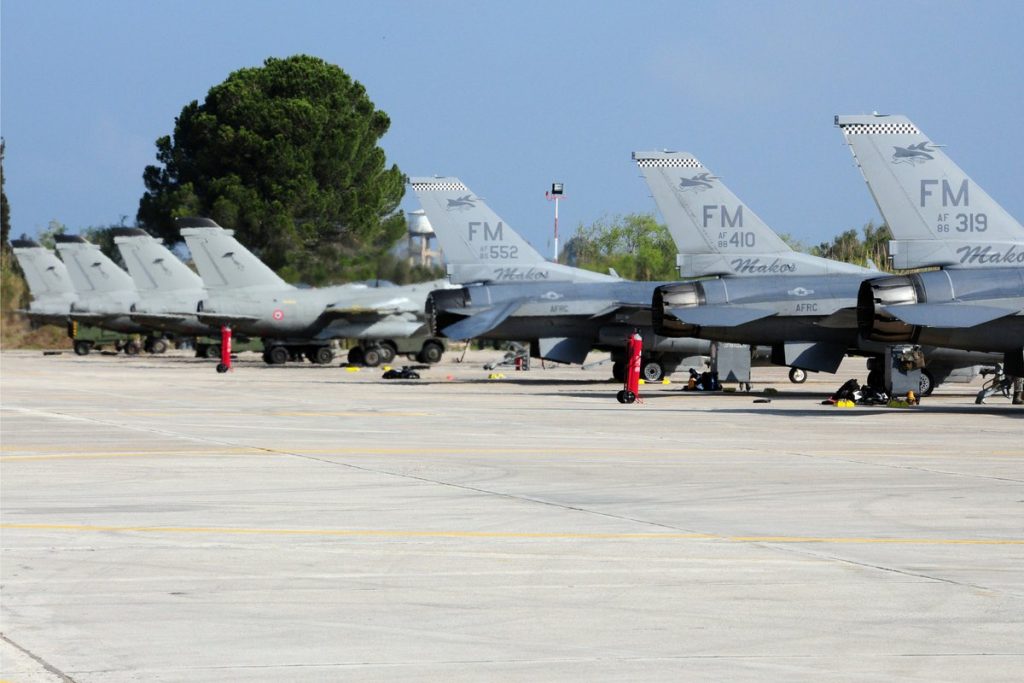 This is not the first time that the Israel Air Force has cooperated with its U.A.E counterpart. Last year, Israeli pilots participated in the Red Flag training exercise in the United States in which pilots from Pakistan, the United Arab Emirates and Spain also participated.
Israel and the U.A.E do not have official diplomatic relations although there are reports in foreign media from time to time of unofficial contacts or of contacts that remain secret. In addition, the Israel Defense Forces is expanding its joint training with other foreign armies. Last week, F-16s participated in joint training in Cyprus and were seen in the skies over the city of Paphos.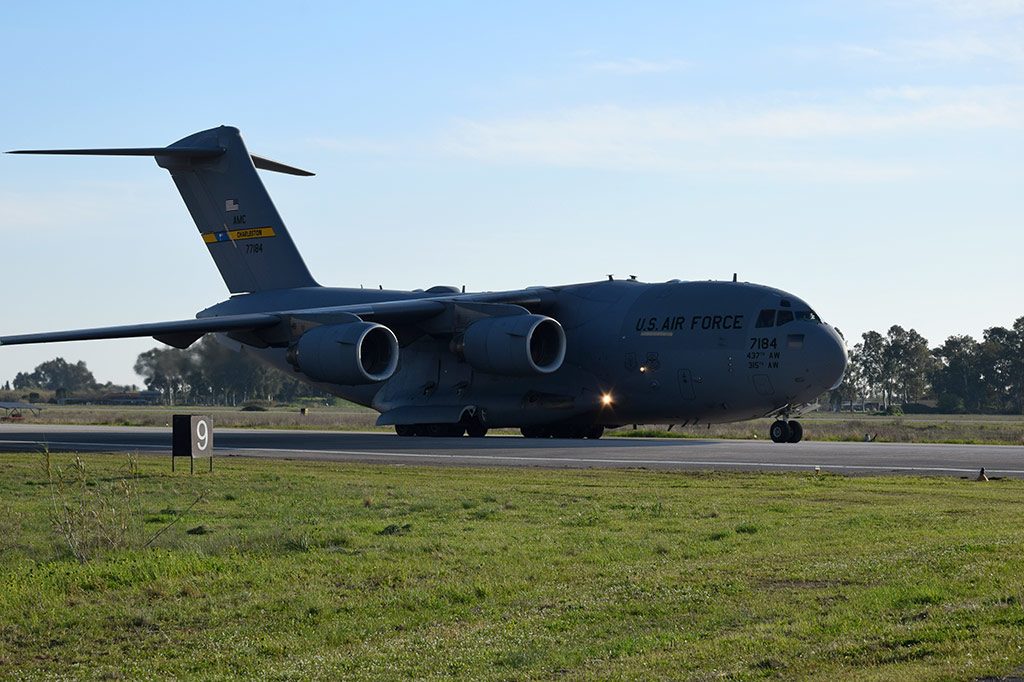 Next November, a wide-scale exercise will take place in Israel with the participation of representatives of foreign countries including India, the United States, Poland and Italy. As reported in Haaretz, the air force is outsourcing management of this international flagship exercise and is therefore seeking to hire the services of a civilian company.
Several months ago, Israel Air Force Commander Amir Eshel said: "[Israel] is in a peak year of cooperation with foreign armies in Israel and abroad. In November, the largest aerial exercise will be held here, with nine countries."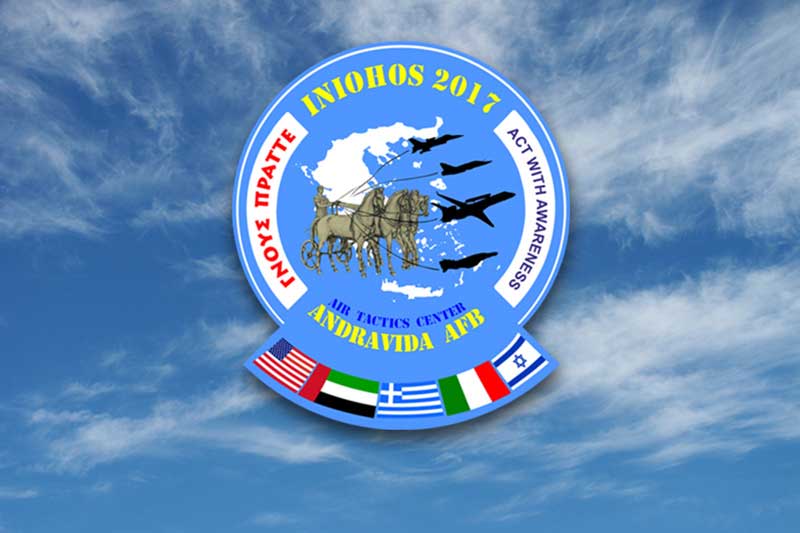 Israel maintains broad cooperation with the Hellenic Air Force and also participated in the current exercise in the two prior years in connection with which it sent fighter aircraft for joint training in Greece. Just last week, it was reported that in connection with a visit to Greece, Brig. Gen. Erez Meisel, the head of the foreign relations department in the planning division, had signed a cooperation agreement with his Greek counterpart.
In the past, a senior officer described the cooperation between the countries as strategic and noted that the countries have common interests, both military and economic. About six months ago, a squadron of UH-60 Yanshuf and CH-53 Yasur helicopters participated in a joint exercise in Greece that rehearsed landing on Mt. Olympus, among other operations.
The commander of the squadron that participated in the training, identified only as Lt. Col. Gilad, told Haaretz at the time that it involved a flight under conditions with which the Israeli pilots are not familiar. "We only have Mt. Hermon and there the mountains simulate countries where we might land one day."