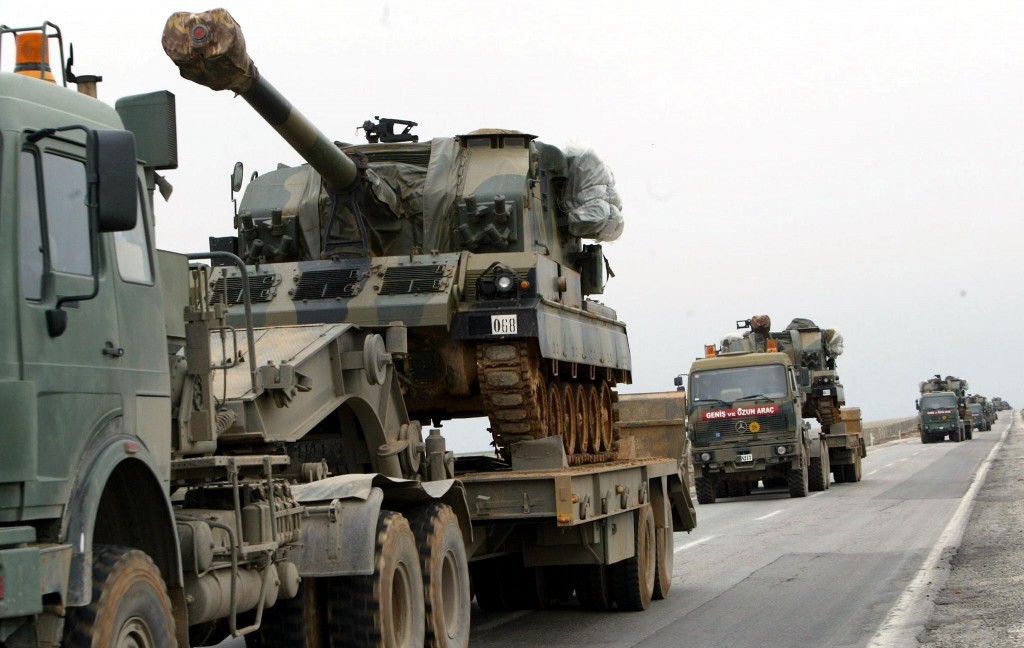 Sourced : Daily Sabah
President Recep Tayyip Erdoğan said that Turkey has two important targets in Syria, which are Manbij and Raqqa, while reiterating that the country will support the Raqqa operation if the PKK-affiliated Syrian Democratic Union Party (PYD) does not participate.
Last month, Turkey officially announced that Operation Euphrates Shield that, which been ongoing in Syria since last August, had ended, while Turkish officials hinted that there might be more cross-border campaigns to come. Thus, Erdoğan's comments are considered Turkey's new road map in Syria. "We have two important targets in Syria, which are Manbij and Raqqa. If the U.S and coalition forces would sincerely cooperate with us, we would support them both in Manbij and Raqqa," Erdoğan said.
Speaking during a live broadcast on Tuesday evening, President Erdoğan underlined that if the U.S. and Russia were to carry out a military operation to liberate Raqqa, Daesh's so-called capital, Turkey would participate, while clarifying that the Turkish government would not accept the involvement of the PYD or its armed wing, the People's Protection Units (YPG).
President Erdoğan also stressed that Turkey is strategically opposed to the elimination of a terrorist group using another terrorist group. "We cannot define a terrorist as good or bad. All terrorists are bad. We should take the issue in this perspective," he added.
Indicating the importance of the Raqqa operation by pointing out that Daesh is more powerful in terms of numbers in Raqqa rather than Manbij, Erdoğan stated that Russia and the U.S. have defined the operation as a humanitarian aid-based one, adding that Turkey would participate in this aid if these states do not initially compete with each other to gain more power in the region.
While indicating that Manbij has a 90-percent Arab population, Erdoğan noted that Turkey could also reinforce the operation in Manbij to give Manbij back its real owner, the Arab people. Erdoğan also underlined the prerequisite for Turkey's support in the operation as the expectation that Russia and the U.S.-led coalition forces work with sincere dialogue.
The president added that possible operations have been discussed with Russian President Vladimir Putin and U.S. President Donald Trump as well as U.S. Secretary of State Rex Tillerson. In addition, Erdoğan stated that negotiations on the issue are still ongoing with members of the coalition to reach a solution in the region.
The Raqqa operation has been centered on the Syria-based PYD/YPG, a U.S. partner against Daesh, since Fall 2014. On the other hand, Turkey says the YPG functions as the PKK's Syrian wing and is a terror group. However, U.S. officially rejects this perspective. Turkey has highlighted that the U.S. must force the YPG out of Manbij according to promises made a long time ago.
However, American officials stated that the primary goal is to allow locals to return to their homes and to prevent renewed fighting in these areas, such as YPG-held Manbij, a city that the Turkish-backed Syrian opposition tried to seize earlier this month before being blockaded by Russian and U.S. forces.