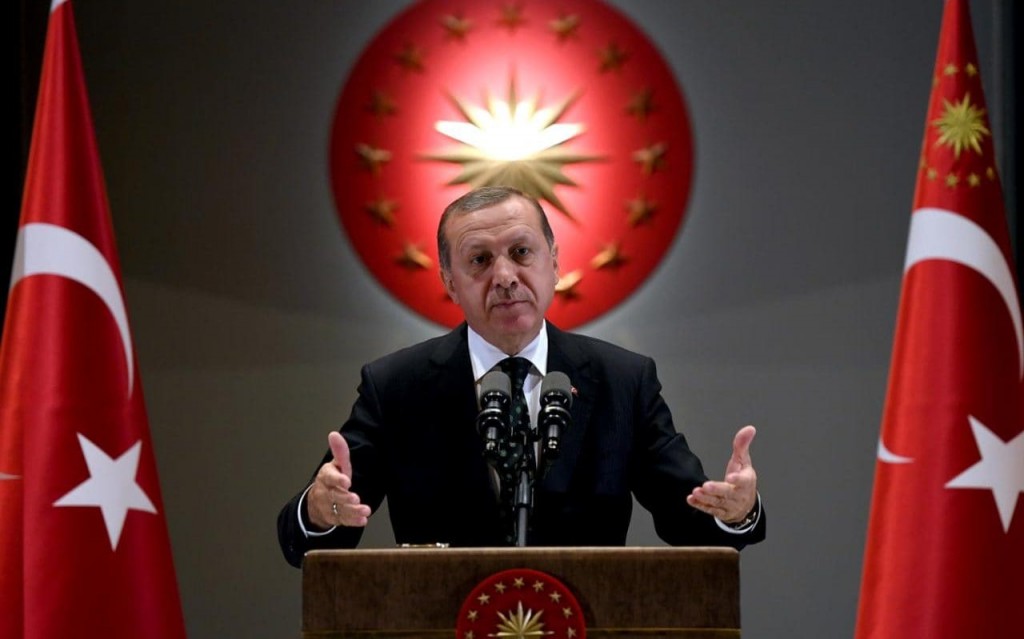 Sourced : Al Jazeera
Turkey's President Recep Tayyip Erdogan is planning to meet his US counterpart Donald Trump next month, hoping for stronger ties with the United States after being "deceived" by ex-President Barack Obama.
Erdogan made the comments in an interview with Al Jazeera that was broadcast on Wednesday, three days after he hailed a "Yes vote" in a referendum to amend Turkey's constitution and grant the country's presidential office new executive powers.
"Trump congratulated us for the referendum and the final vote," Erdogan said.
"The most important point we discussed was about developments in Syria and Iraq. We plan to meet in May and we will discuss things further face to face.
Erdogan also criticised Trump's predecessor over an agreement between the two to fight what he described as "terrorist groups" operating in Turkey.
"With President Obama, we had a mutual agreement about the PKK – but Obama deceived us. I don't believe the Trump administration will do the same."
The Kurdistan Workers' Party, or PKK, has been designated a "terrorist" group by Turkey, the European Union and the US. It launched an armed struggle against the Turkish state in 1984 and more than 40,000 people have since been killed in the conflict.
In February this year, Turkish police detained more than 800 people over alleged links to Kurdish fighters in nationwide operations, according to state media.
In Syria, the US backs the Syrian-Kurdish YPG armed group battling ISIL, which stands for Islamic State of Iraq and the Levant, and is also known as ISIS.
But Turkey considers the YPG to be a "terrorist group", linked with the PKK, and a threat to its security.
"The YPG is an arm of the PKK. We must put an end to this," said Erodgan.
"We can't destroy one terrorist group with another one. We are strategic partners with the US."
On Sunday, 51.4 percent of Turks voted "Yes" to approve changes to their constitution and grant the country's presidential office extensive executive powers, according to unofficial results.
The Organization for Security and Cooperation in Europe (OSCE) said a "lack of equal opportunities, one-sided media coverage and limitations on fundamental freedoms" had created an "unlevel playing field" in Turkey's vote.
Erdogan, however, told international election observers to "talk to the hand" following the criticism, saying concentrating power in the hands of the president was vital to prevent instability.
On Wednesday, Turkey's Supreme Election Board rejected petitions submitted by three political parties asking for the constitutional referendum to be cancelled after citing voting irregularities.
The petitions were filed by main opposition Republican People's Party, People's Democracy Party and Patriotic Party.
Ten out of 11 board members voted against the appeals, the board said in a statement.