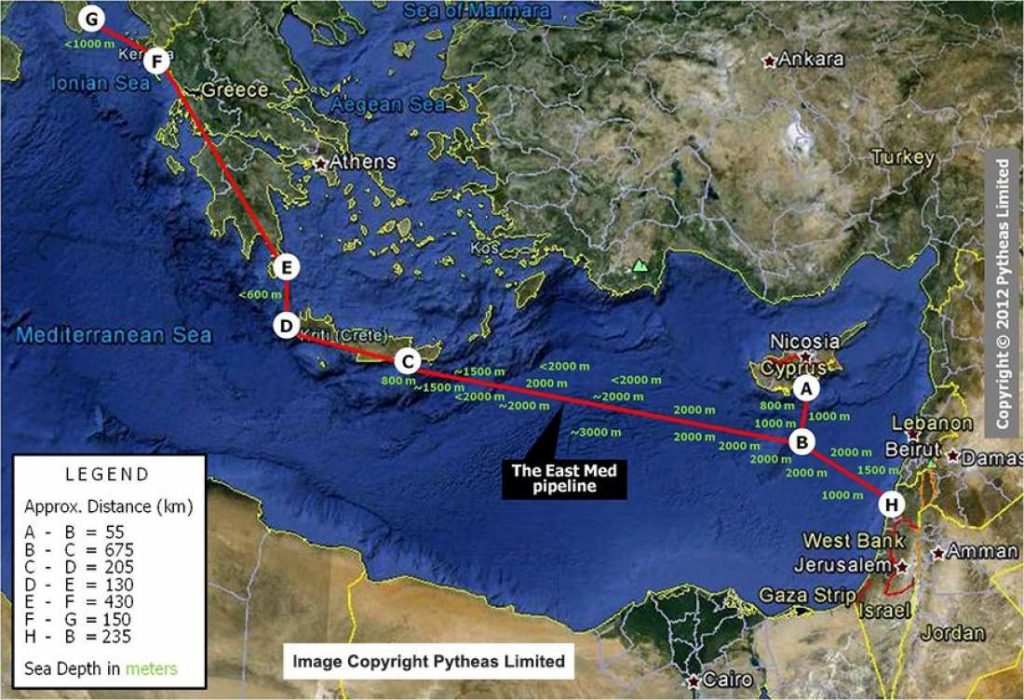 Sourced : Cyprus Mail
By Jean Christou
Cyprus, Greece and Israel said on Thursday they would speed up plans for the development of a pipeline channelling gas to Europe from newly discovered east Mediterranean reserves.
European governments and Israel agreed in April to move forward with a Mediterranean pipeline project to carry natural gas from Israel to Europe, setting a target date of 2025 for completion.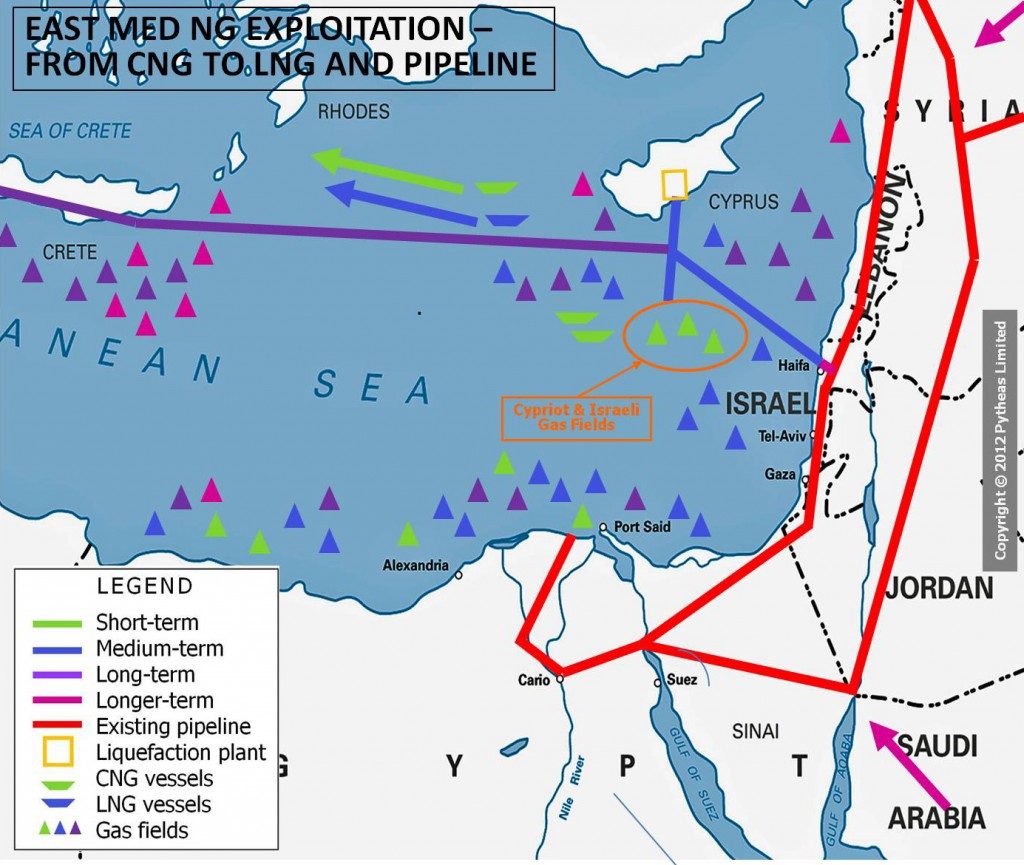 "We agreed to expedite our joint actions concerning our agreement on the construction of a large project which will offer new prospects of economic cooperation in the eastern Mediterranean," Greek Prime Minister Alexis Tsipras told a news conference in Thessaloniki.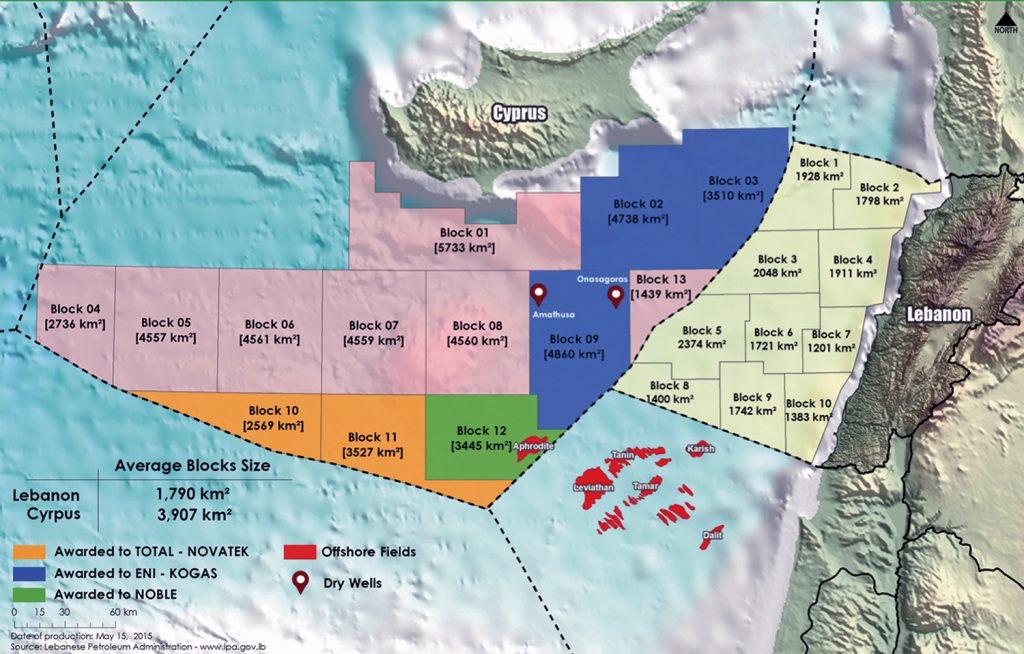 He was flanked by President Nicos Anastasiades and Israeli Prime Minister Benjamin Netanyahu following their trilateral summit.
The planned 2,000-km pipeline aims to link gas fields off the coasts of Israel and Cyprus with Greece and possibly Italy, at a cost of up to €6 billion.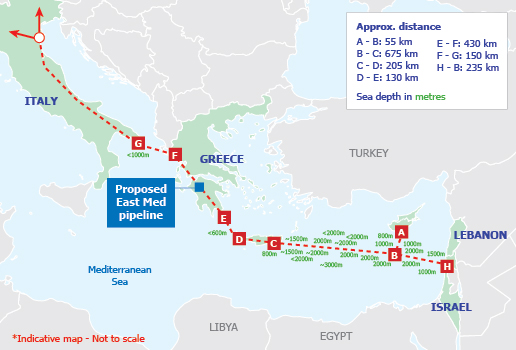 Read more at :http://cyprus-mail.com/2017/06/15/cyprus-greece-israel-speed-pipeline-efforts/