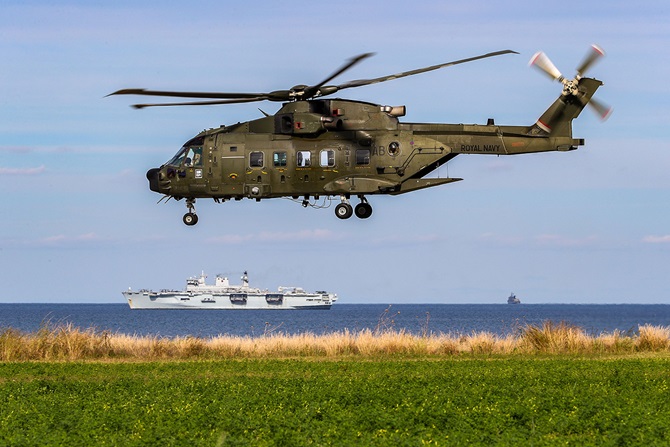 Sourced : Royal Navy
The Greeks host Exercise Niriis to test a sizeable international naval force and its ability to respond to a major crisis in the region – not unlike the Turkish exercise HMS Ocean and the NATO group she leads has just completed.
The 2017 incarnation of Niriis involved ships/aircraft/personnel from Greece, Italy, Bulgaria, Israel, the USA and the UK.
The UK contribution was significant: helicopter carrier HMS Ocean, survey vessel/minehunter mother ship HMS Enterprise, over 150 personnel from Bravo Company, 40 Commando and soldiers from 24 Regiment Royal Engineers and 29 Regiment Royal Artillery, Wildcat helicopters from 847 Naval Air Squadron and Merlins from 820 and 845 NAS.
Read more at : https://www.royalnavy.mod.uk/news-and-latest-activity/news/2017/november/27/171127-hms-ocean-leads-british-involvement-in-major-greek-exercise