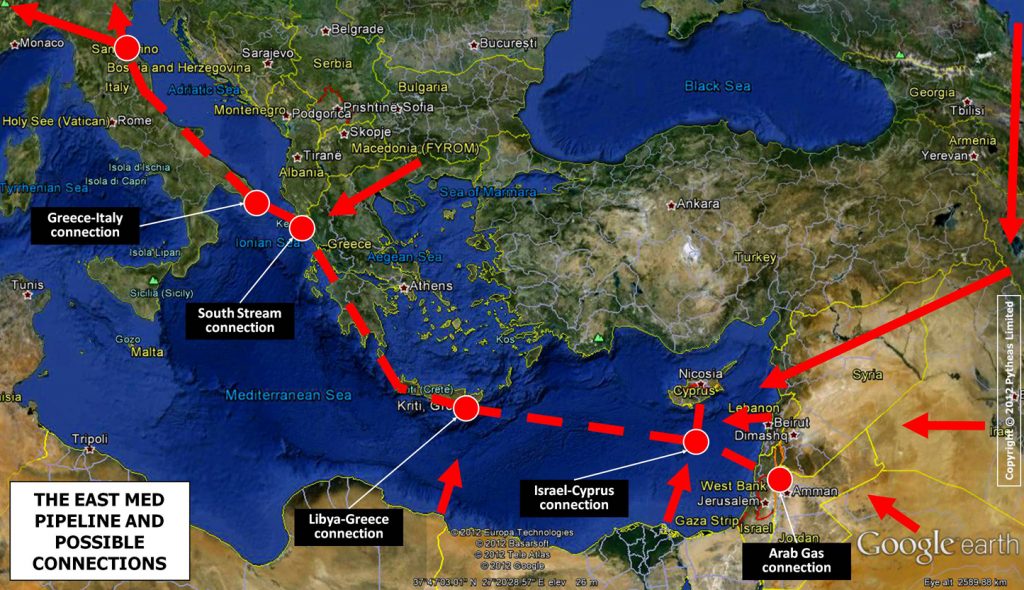 Sourced : ERT International
By ANA-MPA/A. Viketos
Greece, Cyprus, Israel and Italy will sign the terms of agreement for the EastMed natural gas pipeline within 2018, their representatives said in Nicosia on Tuesday.
Energy Ministers Giorgos Stathakis from Greece, Giorgos Lakkotrypis from Cyprus, Yuval Steinitz from Israel and Italy's ambassador to Cyprus Andrea Cavallari signed a memorandum of understanding for collaboration on the project.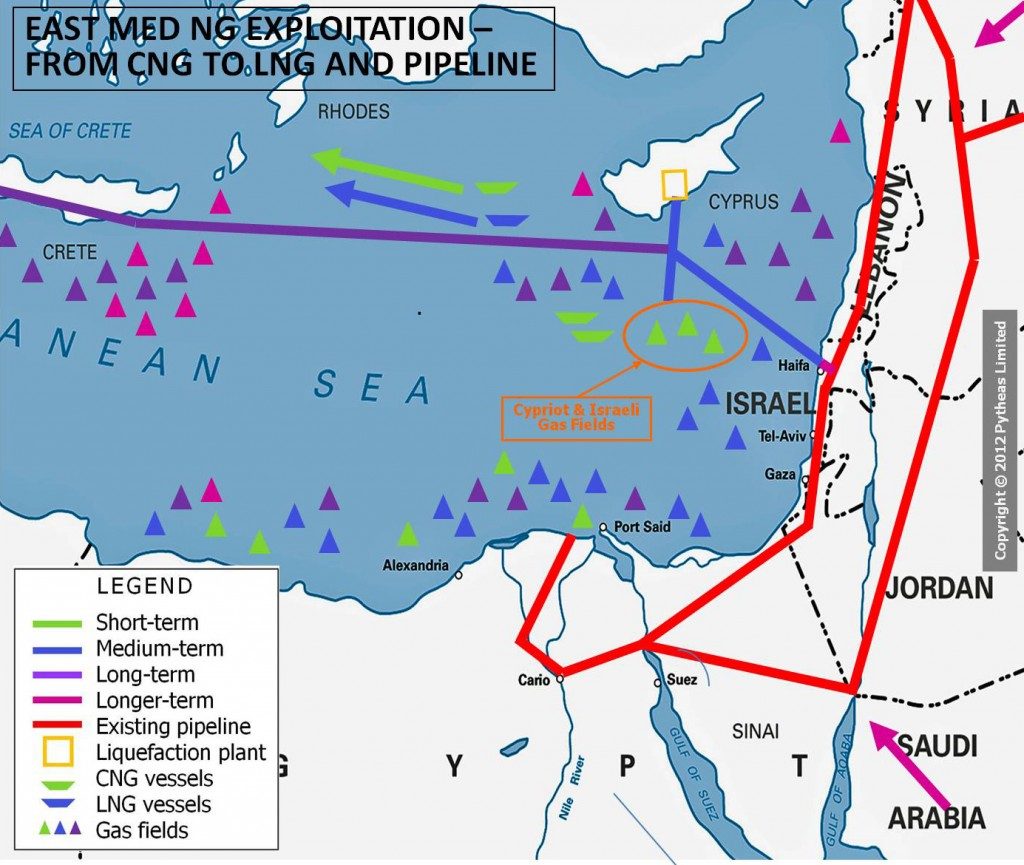 In a joint press release, the four delegates said that the EastMed pipeline will provide a direct long-term export route for Israel and Cyprus to Greece, Italy and other European markets, improving safety for the EU's energy supply and promoting competition among natural gas producers.
Read more at : http://int.ert.gr/eastmed-pipeline-agreement-to-be-signed-in-2018/