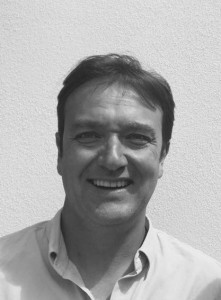 Professor James Daybell
James Daybell (BA (Oxon), MA, PhD, FRHistS) is Professor of Early Modern British History at Plymouth University, and Fellow of the Royal Historical Society. He has published widely on early modern letters and letter-writing, and gender and political culture, and is series editor (with Adam Smyth, Balliol College, Oxford) of the Routledge book series Material Readings in Early Modern Culture, and (with Svante Norrhem, Merry Wiesner-Hanks and Victoria Burke) the Amsterdam University Press series Gendering the Late Medieval and Early Modern World. He is Co-Director of WEMLO.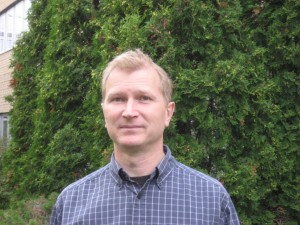 Professor Svante Norrhem
Svante Norrhem is an expert on early modern gender and women´s history. His work concentrates on Swedish elite women´s political and financial agency in a European context. He has published a prosopographic study of wives of men in high office, biographies of countesses Ebba Brahe (1596-1674) and Christina Piper (1674-1752). He has also studied the gendered nature of diplomacy, transnational patronage and gift-giving in a study of the relationship between the two Scandinavian kingdoms Denmark and Sweden on one side, and France and Austria on the other (together with Peter Lindström).
Svante Norrhem is a PI in the HERA-funded European research project "Marrying Cultures. Queens Consort and European Identities, 1500-1800" where he studies the role of Luise Ulrike (1720-82), Princess of Prussia and Queen of Sweden. In 2014 he received a 3-year research grant from Riksbankens Jubileumsfond for a project on diplomacy dealing with the relation between France and Sweden 1631-1795. He is currently also a PI in the AHRC-funded network project "Gender, Power and Materiality."
Svante Norrhem was senior lecturer in history at Umeå university 2000-2009; professor of history at Umeå 2009-14. Currently he is associate professor of history at Lund University.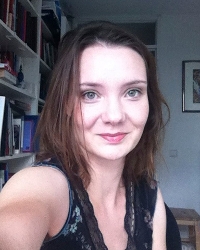 Dr Nadine Akkerman
Nadine Akkerman has published extensively on women's history, diplomacy, masques and on her current research interest, espionage. She spent the academic year of 2015-16 as a fellow at The Netherlands Institute for Advanced Study in the Humanities and Social Sciences (NIAS), completing a monograph on seventeenth-century British female spies or so-called "she-intelligencers".
Her primary ongoing project is the editing of the complete correspondence of Elizabeth Stuart (1596-1662), Queen of Bohemia, published by OUP in three volumes, of which her prize-winning PhD (2008) serves as the groundwork:
• Vol. I: 1603-1631 (publ. 20 Aug. 2015)
• Vol. II: 1632-1642 (publ. 25 Aug. 2011)
• Vol. III: 1643-1662 (forthcoming 2017)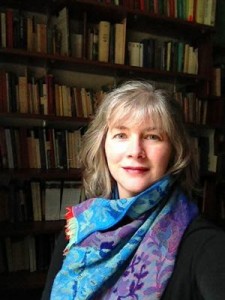 Professor Susan Broomhall
Susan Broomhall is Professor of Early Modern History at The University of Western Australia. She publishes on the history of women and gender, emotions, material culture, as well as the role of scholarly histories in heritage tourism and arts industries. Her latest research, funded by the Australian Research Council, focusses on the construction of power in the correspondence of Catherine de Medici and she hopes to explore materiality, gender and power in Catherine's experiences more broadly through the network.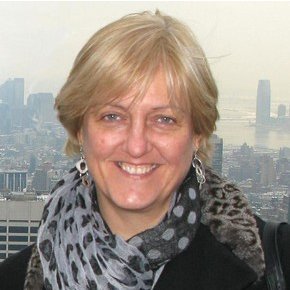 Dr Angela McShane
Dr Angela McShane is currently Senior Tutor for Research Supervision in the V&A's Research Department, and Research and External Engagement Fellow for the University of Sheffield's Arts and Humanities Faculty. She was formerly Head of Early Modern Studies for the V&A/RCA postgraduate programme in History of Design. She has published widely on the subject of 17th century political broadside ballads and the material culture of intoxication (see https://www.intoxicantsproject.org/). She has worked on several V&A gallery, exhibition and publication projects, most recently the new Europe 1600-1815 galleries (https://www.vam.ac.uk/collections/europe).
She has published widely on the subject of 17th century political broadside ballads and on the material culture of drinking, including chapters in collected editions, and journal articles in Past and Present, Journal of British Studies, Journal of Early Modern History, Popular Music Journal and Media History. A monograph, The Political World of the Broadside Ballad in 17th Century England, is forthcoming. She is the Co-I on two related ESRC and AHRC funded projects: Hit Songs and their Significance in 17th Century England https://www.facebook.com/100HitSongs (with Professor Chris Marsh (QUB) and The Carnival Band and Intoxicants and Early Modernity in England, 1580 – 1740 http://www.intoxicantsproject.org/ (with Prof Phil Withington and Digital Humanities, Sheffield)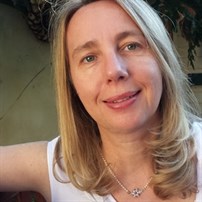 A/Professor Jacqueline Van Gent
Jacqueline Van Gent is an early modern historian at The University of Western Australia and Chief Investigator with the Australian Research Council Centre of Excellence for the History of Emotions (1100-1800). She has published on early emotions and early modern global encounters, religion, gender and materiality. Her publications include Magic, Body and the Self in Eighteenth-Century Sweden, Brill Academic Publishers, Leiden and Boston, 2009; Gender and Conversion Narratives in the Nineteenth Century. German Mission at Home and Abroad (co-authored with A. Schaser and K. Rüther) Ashgate Publishers, 2015; The Indigenous Christian Evangelist in British Empire History 1750-1940: Questions of Authority (co-authored with N. Etherington, P. Brock, and G. Griffiths), Brill Publisher, 2015; "Emotions and Conversion", Special Issue of Journal of Religious History (ed. With S. Young), December 2015; "Gender, Objects and Emotions in Scandinavian History", Special Issue of Journal of Scandinavian History (ed. with Raisa Toivo) June 2016; Gender, Power and Identity in the Early Modern Nassau Family, 1580-1814, Ashgate Publishers, 2016 and Dynastic Colonialism: Gender, Materiality and the Early Modern House of Orange-Nassau, Routledge, 2016 (both jointly-authored with S. Broomhall).
Her current research concerns emotions, materiality and global encounters in the context of Moravian missions.