Renee Verhoeven will be 'Talking Live in Design Lab'
19th April 2016 at 2pm – Free. All welcome.
Roland Levinsky Building Room 213, Plymouth University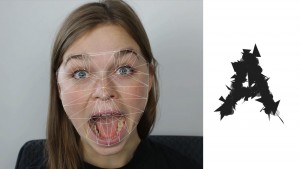 Whether or not you are concerned with the importance of cryptography and surveillance issues, the digital world frequently asks us to prove our identities to grant us access to our data. One of the most frequently used 'identities' is '123456', which highlights a problem: humans are the weakest link in security systems.
Renee believes the way to address this problem is by putting the human in the centre of the system. By combining mnemonic techniques with existing security systems she is  looking for alternative models of digital identities and ways we want to interact with our data. Renee would like security systems to be more engaging, appealing and stimulating to use.
THE LIVE DESIGN SESSIONS is the 3D DESIGN research lecture programme at Plymouth University.