Dr Phil Smith is travelling to America to begin a residency at Carleton College in Northfield, Minnesota where he will be teaching a number of media studies classes and leading short public exploratory walks.
In addition he will present a public performance walk titled "Blazing Worlds" on 14 May 2016.
During his time at Carleton College, Phil is participating in the 'Walk' 2016 festival. He will give two public lectures, "Walking Beyond Romantic Fusion: Differences in Exploratory Walking" and "The Rough Arts of Contemporary Walking", and participate in a round table discussion on pilgrims and pilgrimage.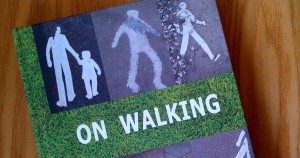 Phil is Associate Professor (Reader) in Theatre & Performance at Plymouth University. He is a founding member of Wrights & Sites and the author of many books on walking.