'Slow Thinking Lab for Connecting People'
a presentation by Prof Jaana Erkkilä-Hill (University of Lapland)
10am on 23rd November 2016 in Rolle 207, Plymouth University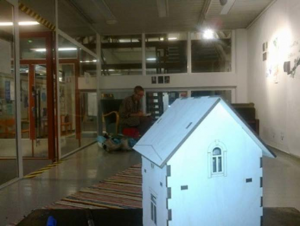 The idea of the Slow Thinking Lab emerged from the frustration that is felt all over the academic world: "produce more in a shorter period of time". The same phenomena is relevant to all areas of working life. Competitive behavior is encouraged instead of joining together strengths for mutual reward and for better and more innovative results for society.
All creative work needs time to mature and develop into something meaningful. All work needs time to be conducted in a way that satisfies you, and all of us regardless of our occupation need time to maintain our wellbeing.
There is an unnecessary and harmful division between people working in different jobs within the same organization, and there is a tendency to underestimate the contribution made by someone representing a different working area from ourselves.
A Slow Thinking Lab can be adapted to diverse areas and disciplines such as cross-disciplinary research methodologies, education at all levels, organizational development, and building up wellbeing in working life.
My talk on Slow Thinking Lab for Connecting People gives practiced-based examples, showing how I have used Slow Lab as a method for encouraging people to look at their work and themselves as individuals from a new perspective. In the University of Lapland we are running a pilot about how to connect academic staff, administrators and other members of staff through creative workshops.
In a rehabilitation centre for war veterans and neurological patients I have been running workshops to encourage staff and clients to share their experiences and views regardless of their role in the organization. The workshops have also been used to explore attitudes towards new working methods, and to build up trust and confidence among fellow employees.
In a Slow Lab we use creative methods, such as visual arts, creative writing, music, performance and walking to solve problems, and to answer and to create new questions. We are exploring diverse ways of research methods and are developing courses such as "Sounds of Silence" as an example of a method that includes solitary walks in natural and urban environments, and pondering what could be asked from silence or noise. What are the issues that could be approached through practiced- based thinking?
Jaana Erkkilä-Hill is Professor in Visual Arts in the University of Lapland, Finland and a Visiting Professor at the Arts Institute, Plymouth University. Her research interests are in arts-based research methodologies, art pedagogies and art & wellbeing. She is also a practicing artist, printmaking as her special field.