Dr Phil Smith, Reader in Theatre & Performance at the University of Plymouth, is presenting a keynote lecture at the Supernatural Cities II: Gothic Cities conference in Limerick, Ireland, in April 2017. This conference offers  interdisciplinary conversations and activities for artists, folklorists, historians, geographers, literary, theatre and film scholars that explore urban Gothic and supernatural contexts.
Phil's lecture will address a particular thematic finding from a series of journeys, almost all on foot, that he has been taking around the towns and cities of South Devon (UK) and across the land between. During these walks, he has been using various existing literary and cinematic sources – including William Beckford's Vathek, Dennis Wheatley's The Haunting of Toby Jugg, and the 2013 found-footage horror The Borderlands – as levers in the landscape.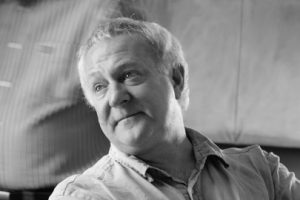 Phil specialises in creating performances related to walking, mythogeographies and counter-tourism. As a member of site-based arts collective Wrights & Sites, he is presently working on their new publication, The Architect-Walker. He is the company dramaturg of TNT Theatre (Munich), most recently co-adapting Bram Stoker's Dracula.
He has recently published a book chapter entitled "Using Zombies to Teach Theatre Students" in a collection entitled Monsters In The Classroom: essays on teaching what scares us, edited by Adam Golub and Heather Richardson Hayton (McFarland, 2017).