Yan Wang Preston, who is a PhD candidate in Photography at the University of Plymouth, is the winner of the prestigious Syngenta Photography Award 2017 in the 'Professional Commission' category. The prize focuses on photography that explores global challenges.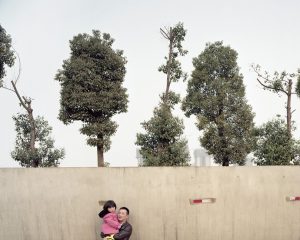 Yan is a British-Chinese artist primarily interested in how landscape photography can challenge myths and reveal hidden complexities behind the surface of physical landscapes. Her previous work has won several international awards including the Shiseido Photographer Prize at the Three Shadows Photography Annual Award in Beijing, China (2015) and the Reviewer's Choice Award at the FORMAT Portfolio Review in Derby (2014).
In an interview with The Guardian, Yan notes that her main influences as a photographer are Joel Sternfeld and her PhD supervisor, Prof Jem Southam.
Yan's work has been shown at the Photographers Gallery, Dublin; Dubai Photo; the 56th Venice Biennale; Three Gorges Museum, Chongqing, China; Wuhan Art Museum, Hubei, China; and the Swatch Art Peace Hotel in Shanghai. It is collected by the Wuhan Art Museum and is represented by the Three Shadows +3 Gallery in Beijing.
Yan's prize winning photographs can be seen in an exhibition of the Syngenta entrants at Somerset House, London, until 28 March.