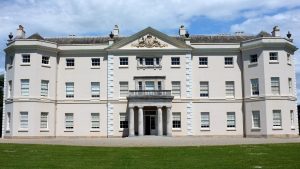 If you are currently engaged on an MA, MRes or PhD in any subject that relates to the theme of HERITAGE or how we live with and understand the past today then you are invited to the Cornerstone Heritage postgraduate conference at Saltram House on Friday 8 December. Cornerstone Heritage is the University's interdisciplinary heritage research group.
Its free including coffee/tea and lunch!
The day will be an opportunity to discuss your work with other PG students and compare approaches and ideas from different subjects. We still have a few slots available to present a short paper (20 mins) on your current research or you may just want to attend to listen and join in the discussions.
The keynote speaker will be Louise Ayres, House and Collections Manager at Saltram, who will talk on working for the National Trust.
If you would like to attend please let me know by 1st November : daniel.maudlin@plymouth.ac.uk