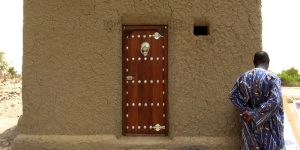 The Displacement Studies Research Network and Cornerstone Heritage based at the Arts Institute, are hosting the film screening of The Destruction of Memory which will be followed by Q&A session with the writer, director and producer of the film, Tim Slade.
About the film (extract from the film's website)
THE WAR AGAINST CULTURE, AND THE BATTLE TO SAVE IT.
Over the past century, cultural destruction has wrought catastrophic results across the globe. This war against culture is not over – it's been steadily increasing. In Syria and Iraq, the 'cradle of civilisation', millennia of culture are being destroyed. The push to protect, salvage and rebuild has moved in step with the destruction. Legislation and policy have played a role, but heroic individuals have fought back, risking and losing their lives to protect not just other human beings, but our cultural identity – to save the record of who we are.
Based on the book of the same name by Robert Bevan, The Destruction of Memory tells the whole story – looking not just at the ongoing actions of Daesh (ISIS) and at other contemporary situations, but revealing the decisions of the past that allowed the issue to remain hidden in the shadows for so many years. Interviewees in the film include the Director-General of UNESCO, the Prosecutor of the International Criminal Court, as well as diverse and distinguished international experts, whose voices combine to address this urgent issue.
This free event is sponsored by the Arts Institute and the Architecture research group and everyone is welcome to attend.
Date:16th April 2018
Time:17:00 – 19:00
Venue: Jill Craigie Cinema, Roland Levinsky Building, University of Plymouth
Please register here.
(Image Credit: Reconstructed mausoleum, Timbuktu, Mali. Image: Francois Rihouay. © 2016 Vast Productions USA)