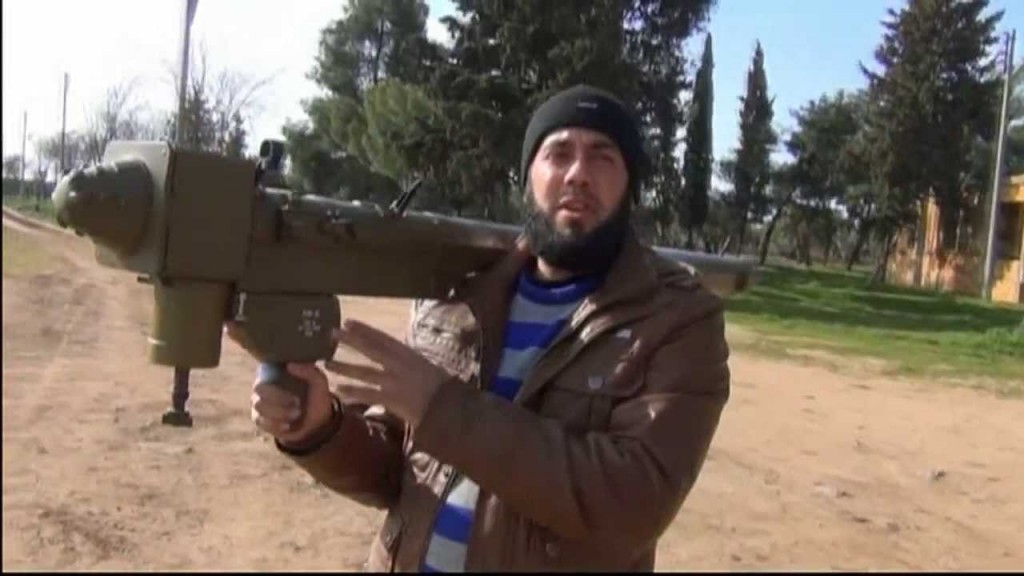 According to the Kuwaiti Interior Ministry, Police have arrested six men suspected of belonging to an ISIS terror cell. The six men are two Kuwaitis, three Syrians and one Egyptian.
The ISIS cell in Kuwait was helping terrorists by recruiting young people from Kuwait, providing logistics, raising funds for ISIS and by buying Chinese made FN-6 man portable anti-aircraft missiles. These were obtained through Ukrainian smugglers and then sent to Syria through Turkey.
The head of the ISIS cell in Kuwait is Osama Mohammed Saeed Khaiyat, a Lebanese-born Syrian. Under interrogation he admitted to making a deal in Ukraine to buy ammunition and missiles for ISIS, and to ship them via Turkey to Syria.
The Chinese made FN-6 man portable anti-aircraft missile is capable of shooting down helicopters and close air support aircraft that have to fly at very low altitudes.
The FN-6 missile could provide the terrorists with air defence capabilities against the attack helicopters of the Syria Army and the Russian Air Force detachment in Syria.
They may also be used to intercept the 12 Russian Su-25SM and the 12 American A-10C Thunderbolt II ground attack aircraft that operate in Syria against ISIS.
Osama Mohammed Saeed Khaiyat also admitted to transferring money to a Turkish bank account and spreading ISIS propaganda online.