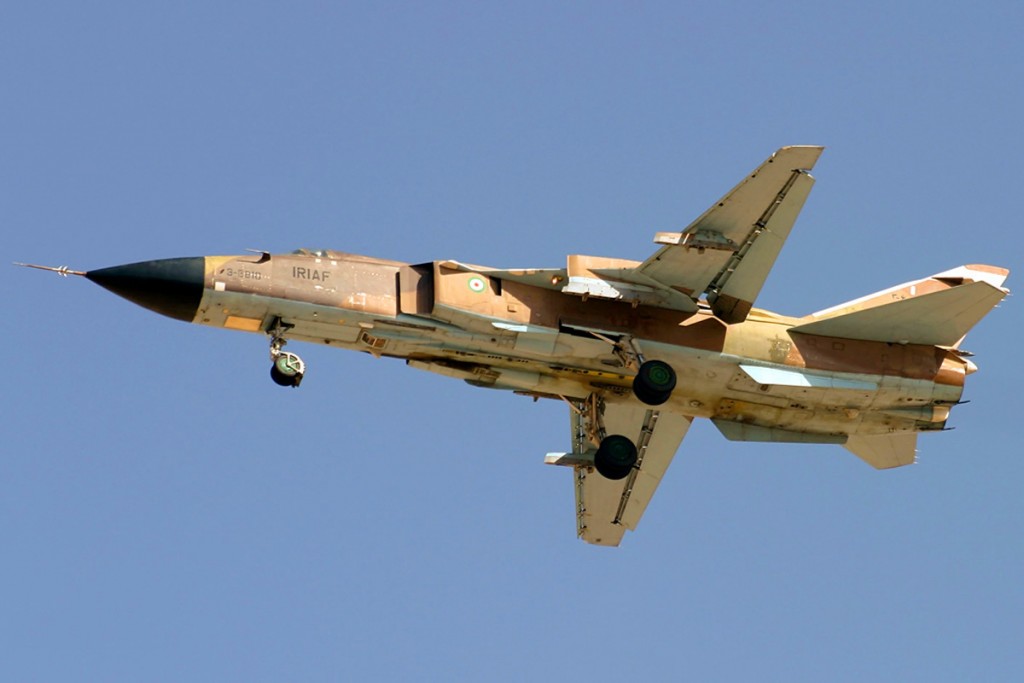 According to the newspaper, Al-Rai, Iran is preparing to deploy two strike jet squadrons in Syria to conducts strikes against ISIS and FSA targets.
The aircraft will be deployed at the T4 Tiyas Syrian Air Force base, which is located to the west of the city of Palmyra. This will be the third Syrian Air Force base to be used by Assad's allies.
The other two bases, Bassel al-Assad International Airport close to Latakia and Al-Sha'ayrat air base close to the city of Homs, are being used by the Russian Air Force detachment in Syria.
The use of Al-Sha'ayrat air base by the Russian Air Force started just a few weeks ago, when 10 Russian aircraft and 15 helicopters were sent from Bassel al-Assad International Airport to Al-Sha'ayrat air base.
According to recent information Russia, is planning to deploy a further 50 aircraft and helicopters in Syria. Among them will be 12 Su-27SM and Su-30SM for the protection of the Russian bombers that operate in Syria.
Additionally Iran's plans include the deployment of two strike jet squadrons at T4 Tinyas Syrian Air Force, probably Su-24MK bombers and Su-25 close support aircraft. The Iranian Air Force has 30 Su-24MK bombers and at least 6 Su-24 close support aircraft.
Their deployment in Syria will enhance the capabilities of Assad's forces and increase the pace of daily airstrikes against ISIS and FSA targets.
The Iranian aircraft will operate together with the 17 Su-22M-4 of the 827th squadron of the Syrian Air Force that are based at T4 Tinyas.
Although the Syrian Air Force seems on paper to have kept its strength after 5 years of civil war, in reality the number of the available aircraft seem to have been reduced because of a lack of spare parts, maintenance difficulties and the age of the aircraft.
The 27 Russian bombers and 36 Iranian Su-24MK and Su-25, will allow Assad's forces to cut off the supply lines of ISIS and the FSA, destroy their logistic support infrastructure and allow the forces of the Syrian Army, Hezbollah and IRGC to launch multiple attacks on different fronts simultaneously.
Image Sourced: Wikipedia