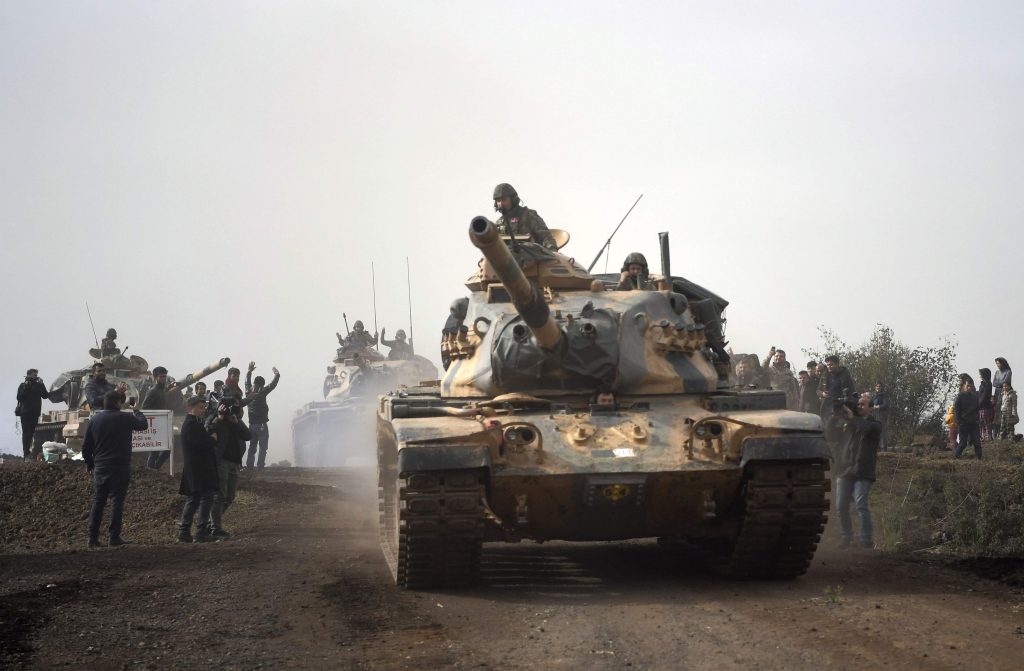 Sourced : FT
By David Gardner
Turkey's attack on the Kurdish enclave of Afrin in north-western Syria is at one level an assault by a NATO member on a prized US ally. The Syrian Kurdish militia the People's Protection Forces (YPG) spearheaded the fight back against Isis and its cross-border caliphate from 2014. It is hard to know whether Ankara is being facetious in calling its offensive Operation Olive Branch, or maybe trying to tone down the full-throated belligerence of Recep Tayyip Erdogan, Turkey's president. But there can be no doubt the operation is ominous — for Syria, the Kurds, Turkey and the west.
As well as opening a new front in Syria's seven-year-old civil war, this incursion highlights three main things: Turkey looks determined to throttle any self-governing Kurdish entity in northern Syria, running along its southern border; Ankara's estrangement from the US and the west is now very deep; and, partly in consequence, Turkey is getting closer to and dependent on Russia.
President Erdogan and his government have long criticised US support for the YPG against Isis as unacceptable use of one terror group to fight another. Many of the Syrian Kurd group's top political and military cadres are linked to the Kurdistan Workers' party (PKK), engaged in a three decades-old insurgency in south-east Turkey and designated a terrorist organisation by the US and the EU.
Image sourced : New India Express
Read more at : https://www.ft.com/content/f7c3808a-fa19-11e7-9b32-d7d59aace167