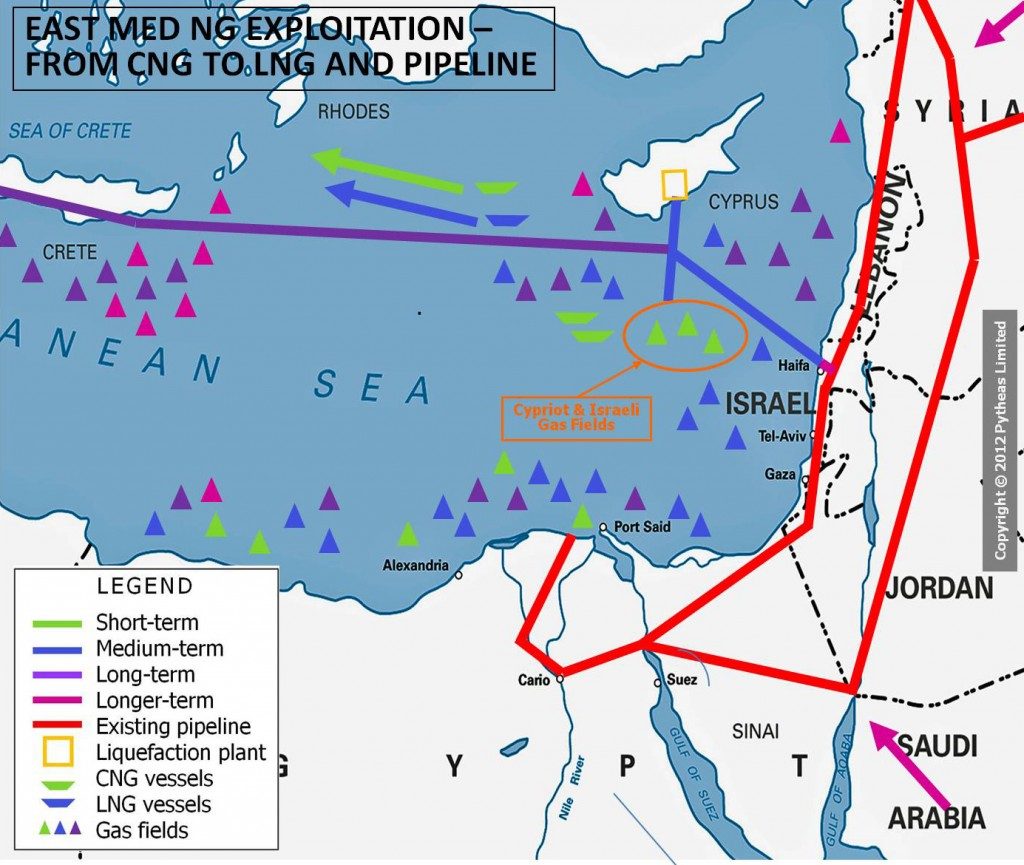 Sourced: Al Arabiya
By Shehab Al-Makahleh
The Middle East has undergone major vicissitudes following the "Arab Spring" demonstrations. The Mideast is one of the most important regions in the world and the stability of which is mandatory to peace and stability in the world.
Since 2011, the Middle East has entered a state of uncertainty with many conflicts in Syria, Iraq, Yemen, Libya and other states that are apt to witness internal wars.
Nowadays, tension is on the rise between Turkey and Egypt on energy resources in the Mediterranean Sea.
Thus, relations between Ankara and Cairo after Egyptian foreign ministry's statement regarding Turkish rejection of the agreement signed between Cyprus and Egypt in 2013 rings an alarm bell. Egyptian statement reads: "Any attempt to prejudice or undermine Egypt's sovereign rights in its economic zones in the Middle East is rejected and will be countered."
Read more at : https://english.alarabiya.net/en/views/news/middle-east/2018/02/10/Gas-and-oil-diplomacy-in-Eastern-Mediterranean-prelude-to-regional-war.html