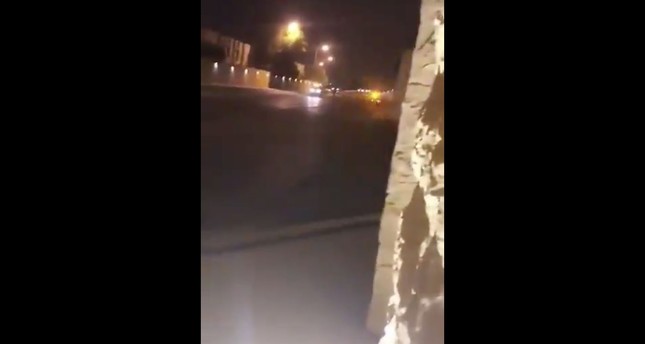 Sourced: Daily Sabah
A toy drone flying without an authorization was shot down outside the Saudi Royal Palace in Riyadh's Khozama district late Saturday, a senior Saudi official said.
A spokesman for the Riyadh police said forces at a checkpoint in the Khozama district identified the drone and "dealt with it according to their orders", state news said without specifying if there were any injuries or damage.
Several videos published on Twitter purportedly showed gunfire outside the palace, while several sources close to the Saudi officials said the incident has taken place after a drone came too close to the palace and was shot down.
Other reports claimed the incident was a part of a palace coup attempt and that King Salman bin Abdulaziz was evacuated from the palace to a military base. The claims were later denied by Saudi sources.