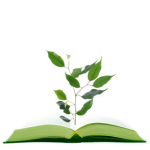 The Masters in Learning for Sustainability (MLS) has just enrolled its 6th cohort and is now officially 5 years old. Reflecting on the last five years is an interesting and enjoyable process, for as always with such reflections the frustrations of setting things up and the hassle of running a programme are always outweighed by the memories of the genuinely fantastic students that have passed through.
The course was originally developed in the Centre for Sustainable Futures (CSF) with a view to incorporating contributions from a range of faculties. However, after some initial recruitment difficulties it was suggested that it be moved to the Institute of Education. From here it has always maintained strong links to the CSF and we are, of course, always open to offers from other faculties for any contributions.
The programme explores the ethical, theoretical and practical frameworks that may enable personal, professional and organisational change towards sustainability. It looks at Education for Sustainable Development (ESD) from both formal and informal perspectives and explores the innovative and creative pedagogic approaches that are being called for to empower the transition to a more sustainable world. As such it is one of only three courses of its type nationally, the others being offered in London and Edinburgh.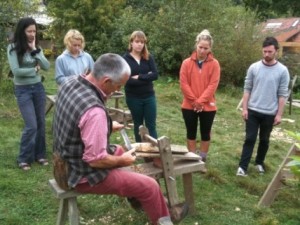 In terms of 'a sustainable world' a high proportion (around 25%) of our students have, over the years, come from overseas – including Brazil, Japan, Nigeria, Zambia and Saudi Arabia. We have also drawn in students from across Europe, literally from Norway to Italy (and places in between). Perhaps this reflects the growing international reputation that the University has for its expertise in ESD, but certainly the addition of international students has been a really important aspect of the programme. It has facilitated a genuinely 'global' perspective to many of issues that we explore.
The majority of our students have however been South West based, again perhaps reflecting the lead that both the university and the region have taken in promoting the sustainability agenda. Certainly all of our students, regardless of origin, have been deeply engaged with issues around ESD, frequently using the MLS to develop either the environmental aspects of their educational work or the educational aspects of their environmental work. Most importantly they have gone on to make very significant contributions in the field.
Of course it's very easy with any programme to pick out a few 'star students' but with the MLS they really have gone on to take a lead in ESD in all sorts of ways. A number of our graduates have headed for environmental education and we now have former students that include the Head of Education in the Lower Zambezi National Park, Education Officer at Olympus National Park, Greece and nearer to home, the Head of Education at the Magdalene Trust Environmental Centre.  Some have gone into more informal education settings, including Forest Schools, Youth Work and three now operate Environmental Education consultancies. Of course as an MSc, quite a high percentage have gone onto to doctoral programmes, including three at Plymouth University. We also have four former students who are now University Lecturers in Recife, Mecca and two here with Plymouth (to coin a phrase).
We were pleased to hear that the MLS was recently recognised in a NUS audit of ESD as being an example of pioneering and innovative practice at programme level, but the quality of the course only really reflects the commitment and enthusiasm of the students. As staff we've often joked about the fact that our input often involves little more than opening the door at the beginning and closing it at the end of sessions, so engaged have so many of the groups been.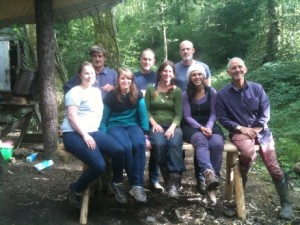 Of course recruitment at post-graduate level is generally a challenge and across the five years we have recruited at quite low levels. Inquiries and applications have always been considerably higher than enrolment but the barriers to post-graduate study are undoubtedly significant.
Yet, having said that, this year, interest from prospective students has never been greater and the signs are that 2016 could be a bumper year for recruitment. Of course, with the Portfolio Review still on going we are uncertain as to whether the course will continue. It will be a great shame if it does close, for it has not only been an incredibly enjoyable experience being part of its delivery, but it has also been a great privilege to see such young and inspiring people take on the challenge of sustainability with such creativity, enthusiasm and actually great humour, the latter being something we don't talk too much about in the world of ESD.
In recent years there have been a growing number of publications on the importance of hope in education (Hicks, 2014: Orr, 2010). The MLS team have been really lucky for every week for the last five years we've worked with young people on the MLS who have given us just that.
If you would like to be involved or know more about the MLS please contact us in the Institute of Education.
Further reading:
Hicks, D. (2014) Educating for Hope in Troubled Times: Climate change and the transition to a post-carbon future (Stoke on Trent: Trentham Books).
Orr, D. (2011) Hope is an Imperative: The Essential David Orr (Washington: Island Press).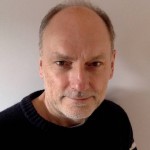 Dr Roger Cutting
Associate Professor (Senior Lecturer) in Environmental Studies, Plymouth Institute of Education
Dr Robert Cook
Lecturer in Education, Plymouth Institute of Education