John Matthias and Jay Auborn (dBs Plymouth) have written part of the score to the new feature film, Poor Boy directed by Robert Scott Wildes.
The world premiere of Poor Boy took place at the Tribeca Film festival, New York City on 17th April 2016.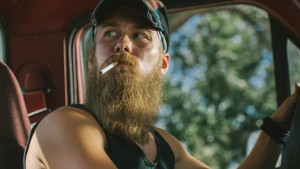 The film, shot in the American desert, follows the story of two disenfranchised brothers played by Lou Taylor Pucci and Dov Tiefenbach.  It features performances from Michael Shannon (Revolutionary Road, Man of Steel) and Dale Dickey (Breaking Bad).
The score to the film features music by Thom Yorke, Jon Hopkins and four tracks from Dr John Matthias's and Nick Ryan's Cortical Songs, including Dr. Andrew Prior's Thimble Taps Remix.