Dr David Sergeant, Lecturer in English at Plymouth University, has co-edited and published a chapter in the book Doris Lessing and the Forming of History (Edinburgh University Press).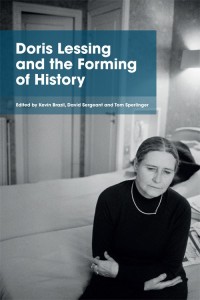 Co-edited with Kevin Brazil and Tom Sperlinger, the volume considers Lessing's writing as a whole and in retrospect, focusing on her innovative attempts to rework literary form to engage with the challenges thrown up by the sweeping historical changes through which she lived. The twelve original chapters provide new readings of Lessing's work via contexts ranging from post-war youth politics and radical women's writing to European cinema, analyse her experiments with genres from realism to autobiography and science-fiction, and draw on previously unstudied archive material.
The collection also explores how Lessing's writing can provide insight into some of the issues now shaping twenty-first century scholarship – including trauma, ecocriticism, the post-human, and world literature – as they emerge as defining challenges to our own present moment in history.
David's chapter explores how Doris Lessing's fiction might provide an unusually strong vehicle for thinking through some of the questions of scale – for instance, the gap between the individual and the (global) community – which have become important to theoretical responses to environmental crisis.