2017 PEP Talks Conference: On the Moors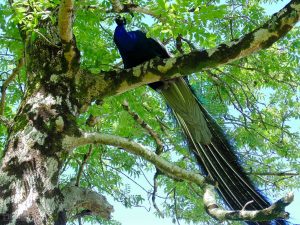 Call for presentations:
University of Plymouth Performance.Experience.Presence Postgraduate Conference
10-11 June 2017, in Dartmoor National Park, Devon
We are seeking proposals for our annual trans-disciplinary practice-research postgraduate conference. We invite contributions from arts and humanities post-graduate students and early career researchers that focus on collaborative methods and/or engagement with site. We are looking for 'active' papers or performances, rather than a traditional 20-minute conference paper panel followed by Q and A style set up.
We are particularly open to proposals for the following sessions:
Ambulatory (or 'plein air') presentations
6 minute micro-papers – useful for sharing research in progress and for gaining feedback
Performances less then 20 minutes long, to be shared in Saturday's evening session
Video works less than 15 minutes long, to be shared in a curated showreel for a coach journey
Workshops of up to an hour in length
Discussion or reading groups up to an hour in length
The conference is taking place over the weekend of 10-11 June 2017 in a bunkhouse on Dartmoor.
Throughout the weekend we wish to create a community of knowledge sharing that promotes discussion and action through doing. It is intended that we travel to the site together from Plymouth via coach, and that we share food and dormitories. The conference will be low tech, although we can support the use of digital projectors. We are particularly interested in proposals that take us out outside, on to the moors, or that utilise the journey to and from the bunkhouse.
Please note, due to the nature of the accommodation and the environment, the conference does present accessibility issues. If you have an idea for an alternative proposal that is impeded by the nature of this conference please let us know, and we will discuss how we can accommodate this or offer parallel sessions.
Confirmed keynotes:
Professor Roberta Mock will be leading a practice research workshop. Roberta is Professor of Performance Studies and Director of the Graduate School at the University of Plymouth. Her theoretical, historical and practice research tends to focus on gender, sexuality and the body. She celebrates and champions embodied knowledges at all stages of research careers.
For Dr Phil Smith's keynote presentation, we will be joining the Society of Leyhunters' annual meeting. Phil is an Associate Professor (Reader) at the University of Plymouth and a founding member of Wrights & Sites. He is a performance-maker, writer and ambulatory researcher, specialising in creating performances related to walking. Phil's publications include A Footbook of Zombie Walking (2015), On Walking (2014),Counter-Tourism: The Handbook (2012) and Mythogeography (2010).
Claudia Zeiske will be leading a walking presentation on 'The Walking Institute', part of Deveron Arts' programme WALKACHAT. Curator and Founder of Deveron Arts, Claudia  will be leading us on a moorland walk to discuss, among other things: socially engaged practice in rural areas; collaborative models of making; and The Walking Institute – a peripatetic school for the human pace.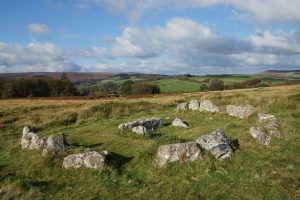 How to submit a proposal:
Please send proposals of no more than 500 words and a biography of 200 words that includes your university affiliation and the nature and stage of your degree to plymouthpostgraduate@gmail.com by 5 p.m. on 15th March 2017.
Please note, proposals must include the following: the type of presentation, any technical requirements, any accessibility issues, and whether it requires setting up/journeying to and from a site.
The 2017 PEP Talks Conference is organised by Beth Richards, Chris Green and Katheryn Owens.