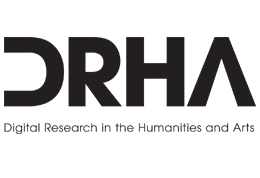 Due to popular demand the DRHA2017 DataAche Call for Papers has been extended until 30th April 2017.
The 21st annual Digital Research in the Humanities & Arts (DRHA) conference hosted by The Arts Institute at the University of Plymouth
"We're drowning (not waving) in a sea of data – with data, data everywhere, but not a drop of information." (US National Security Agency Website)
This major international transdisciplinary conference explores the use and misuse of data in the digital arts and humanities: in particular, the material, practical and theoretical challenges imposed by data and the digital turn; and the tensions, difficulties and creative potentials that data provokes.
The conference will explore the bittersweet pain of the scholar in search of absent data, groaning under the weight of vast data-sets or grappling with and cleansing dirty data; the possibilities of networked communities, relationships and identities, mediated through data storage and transmission technologies; the manipulative power to process text and image; the seemingly unlimited opportunities for media and culture made accessible, and sharable, and malleable through its status as data.
We are now accepting proposals for papers, panels, workshops, screenings, performances, installations and roundtables on the theme of DATA ACHE. You can also propose artistic research for a group exhibition in a local gallery open to the public or a performance for our Immersive Vision Theatre
Further information about the submission process and general information (including proposal forms, details of studio spaces, etc) visit the DRHA website