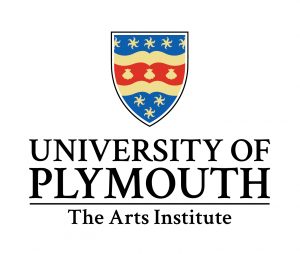 The following research events are taking place in the Faculty of Arts and Humanities this month. Please contact theartsinstitute@plymouth.ac.uk if you would like further information.
Arts Institute Public Programme Highlights
Sat 9 – MUSIC: London Mozart Players | Minster Church of St Andrew @ 19.00
Fri 15 – FILM: A Cottage on Dartmoor (1929) with Music from Wurlitza | Jill Craigie Cinema @ 19.30
Tue 12 – TALK: Mark Cocker, Roost: Birds, Place and Art | Jill Craigie Cinema @ 19.00
Wed 13 – PERFORMANCE: Shut Down, Vincent Dance Theatre | The House @ 19.30
For more AI public events please click here
---
Research Seminars
Wed 6 JCC, RLB @ 14.00 – Arts Research: Feminist Matters: The Body Politic, panel convened by Dr Kayla Parker, with presentations from University of Plymouth doctoral researchers Karen Abadie, Gail Flockhart, Marjan Saberi, and Linda Ward
Wed 6 BGB 409 @ 16.00 – History: This anger now boils': Emotions, Violence and Memory in South Africa's Liberation Struggle, Dr Emily Bridger (University of Exeter)
Fri 8 PSQ C4 @ 13.00 – 14.45 – 'Feminists Researching Gendered Childhoods: Generative Entanglements'
Fri 8 room tbc @ 17.30 – 19.30 – 'Rethinking Professionalism in Early Years Settings' informal discussion led by Jayne Osgood
Thurs 14 JCC, RLB @ 13.00 – Architecture Research: 'The Recovery of Sapce: the architectural challenges' Camillo Boano (Co-Director of the UCL Urban Laboratory and Professor of Urban Design and Critical Theory at The Bartlett Development Planning Unit (DPU), UCL)
Thu 14 @ Torbay Hospital @ 14.00 – Transtechnology: Nick Peres and Jacqui Knight – Rethinking causality: recovering the complexity of the patient's reality in A&E assessment
Wed 20 Robbins SR1 @ 16.00 – Art History: Fleshing out the Van Gogh myth: artistic practice and the censorship controversy 1888, Fiona Saint-Davis, PhD candidate in Art historty, University of Plymouth
Wed 27 tbc @ 1600 – English and Creative Writing: Dr Alice Kelly (Oxford – Corpus Christi)
For future research seminars please 
---
Other events
Wed 6 Mar 13.15 – 14.00 | Playground
Rosie Brennan, Law School, Sustainability Hub (Kirkby Lodge)
She will be sharing the Law School's experience of supporting local community. We hope that you can join us for what is sure to be an interesting talk. We hope to see you there. If you are thinking of coming can I ask that you send an email to by return to confirm.
Playground is part of the Urban Dialogues Network (https://www.plymouth.ac.uk/urban-dialogues), and provides a creative space for sharing existing practice and new ideas of how we can advance community engaged learning and civic development. It is a common ground for exploring lessons arising out of community engagement work to date and to inform us in creating more sustainable, compassionate and participatory ways of working together. It brings together University of Plymouth staff and students with a wide range of community partners. Invited
contributors will prompt and participate in a dialogue about their practice with other players in the room.
Attendees are asked to bring their own lunch; tea/coffee and water/juice will be provided.
https://www.plymouth.ac.uk/research/urban-dialogues
---
Wed 20 Mar 13.00 – 18.00 | Haunted Geologies
Convened by Jane Grant,  PSQ Devonport 1.00 – 6.00 pm.
The anthropologist Nils Bubandt writes that we are living in an era of the 'spectral moment' in which 'the deep time of geology becomes the political history of the present'. Mythologies and spirits of ancient beings and environments that have historically been diminished by secular thinking are now animated – haunted by their own imaginaries of past and future Earths. These spectres are no longer imprisoned deep in rock strata, or in the unconscious, but are set free resulting from industrial and capitalistic practices that are now out of our control. The 'spectral moment' calls for a re-mythologizing of our environments, a re-telling of the future histories of the world and about strategies for inhabiting the unknown. This series of talks from artists and geographers discuss the need for new strategies and methods to adopt in order to inhabit our new world and to explore how contemporary issues such as species and habitat loss are informed by the 'necropolitics of the Anthropocene'.