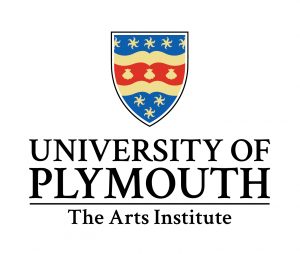 The following research events are taking place in the Faculty of Arts and Humanities this month. Please contact theartsinstitute@plymouth.ac.uk if you would like further information.
Arts Institute Public Programme 
Mon 23 Sep – Sat 16 Nov – Exhibition: Mariner: A Painted Ship Upon A Painted Ocean | The Levinsky Gallery 
Tue 1 Oct – Talk: Churchill's Great Game: Rethinking the long-term origins of the cold war | RLB LT2 @ 1900
Sat 12 Oct – Music: Winterreise – Franz Schubert | Sherwell Centre @ 1900
Wed 16 Oct – Bite size: Professor Richard Thompson OBE: Marine Litter: Are There Solutions To This Global Environment Challenge | The Levinsky Gallery @ 1300
For more AI public events please click here
Research Seminars
Wed 25 Sep
2 pm – 3.30 pm, SCB 102,  Land/Water | Wayne Barrar 'Deposited Ecologies and Archive Histories'
4 pm, BGB 215, History | Richard Marshall (UoP) 'Illiterate Plebeians, Easily Misled?': Questioning and Defending Juror's Competence during the 1792 Libel Bill Debates.
Thu 26 Sep
1 pm – 3 pm, PSQ B323, Transtechnology | Research Update Sessio
Wed 2 Oct
1 pm – 3 pm, RLB 304, Law, Criminology & Government | Karen Treasure, 'Challenges of Change: Solar cookers, deforestation and poverty in Zambia'
Wed 16 Oct
2 pm – 3.30 pm, SCB 102, Land/Water | Rosie Sherwood and Sian Rees
1 pm – 3 pm, PSQ B323, Transtechnology |Jane Hutchinson: 'Enchantment in the photographic studio: apparatus, images and imagination'
1 pm – 6 pm, Rolle 202, Law, Criminology & Government | Patrick Holden & Shabnam Holliday: Populism Workshop
3 pm – 5 pm, RLB 306, Performance. Experience. Presence (P.E.P) | Steven Paige: 'Textuality: Performing the Script' | Beth Richards – Title TBC | Roberta Mock: 'Johsua Sofaer's Grammar of the Body'
Wed 23 Oct
1 pm – 2 pm, RLB 304, Law Criminology & Government | Nicholas Gervassis: 'Waiting for the Barbarians: Technology doomsayers and the development of GDPR'
4 pm – 6 pm, BGB 409, English and Creative Writing | Professor Tim Youngs (Nottingham Trent University): 'African Travel Writing' (part of Black History month)
Wed 30 Oct
1 pm – 2 pm, RLB 304, Law, Criminology & Government | Sheena Asthana & Rod Sheaff: 'What does Privatisation mean in the NHS?'
4 pm, TBC, History | Dr Rebecca Emmett: 'Sixteenth Century Publishing'
---
Other events