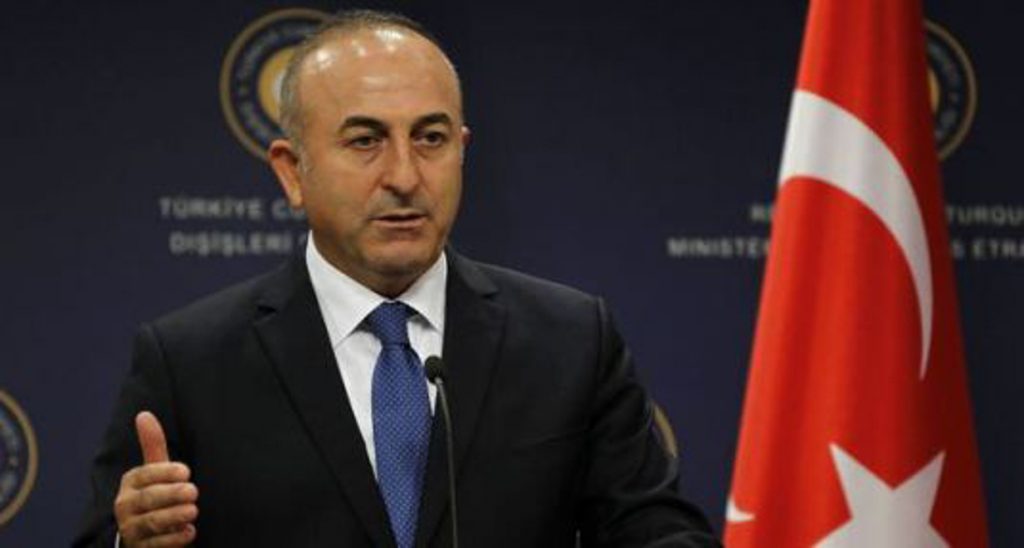 Sourced : Hurriyet
Europe will soon be the site of "holy wars," Foreign Minister Mevlüt Çavuşoğlu said on March 16, in Ankara's first comment on the general elections in the Netherlands that saw the victory of Prime Minister Mark Rutte's Liberal VVD.
"Now the election is over in the Netherlands … When you look at the many parties you see there is no difference between the social democrats and fascist [Geert] Wilders. All have the same mentality. Where will you go? Where are you taking Europe? You have begun to collapse Europe. You are dragging Europe into the abyss. Holy wars will soon begin in Europe," Çavuşoğlu said.
"Because they were of different faiths, they killed each other 100 years ago," he said, without elaborating further on what he was referring to.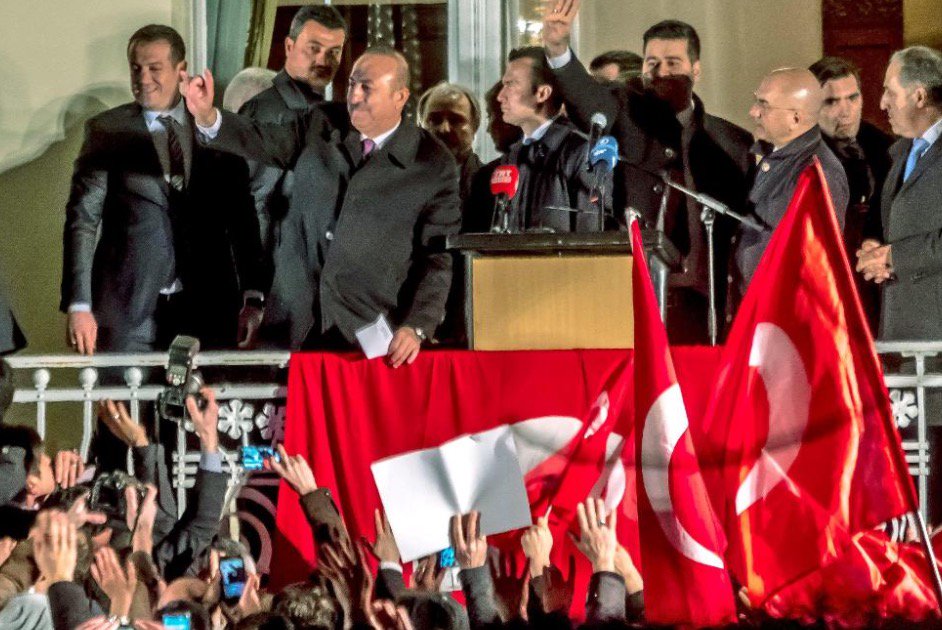 (Picture : Turkish Foreign Minister Mevlüt Çavuşoğlu doing the symbol of the right-wing extremist and nationalist Turkish group Grey Wolves, in a political rally at the Turkish consulate building in Hamburg, Germany, Tuesday 7th of March, 2017 / Sourced : Julian Röpcke Journalist, Political Editor BILD & from Hamburger Abendblatt newspaper, "Diese Gesten alarmieren den Verfassungsschutz", 8th of March 2017 and www.shz.de web site, "Zeigen Mevlüt Cavusoglu und seine Anhänger den "Wolfsgruß"?", 9th of March, 2017)
"But they learned a lesson from this and the European Union, the Council of Europe was set up," he added.
Meanwhile, French presidential front-runner Emmanuel Macron hailed the election defeat of far-right Dutch candidate Geert Wilders on March 16 as a win for 'progressives', but there was no immediate reaction from his rival Marine Le Pen.
"The Netherlands is showing us that a breakthrough for the extreme right is not a foregone conclusion and that progressives are gaining momentum," said Macron, 39, who pledges to modernize French politics and transcend traditional left-versus-right divisions.