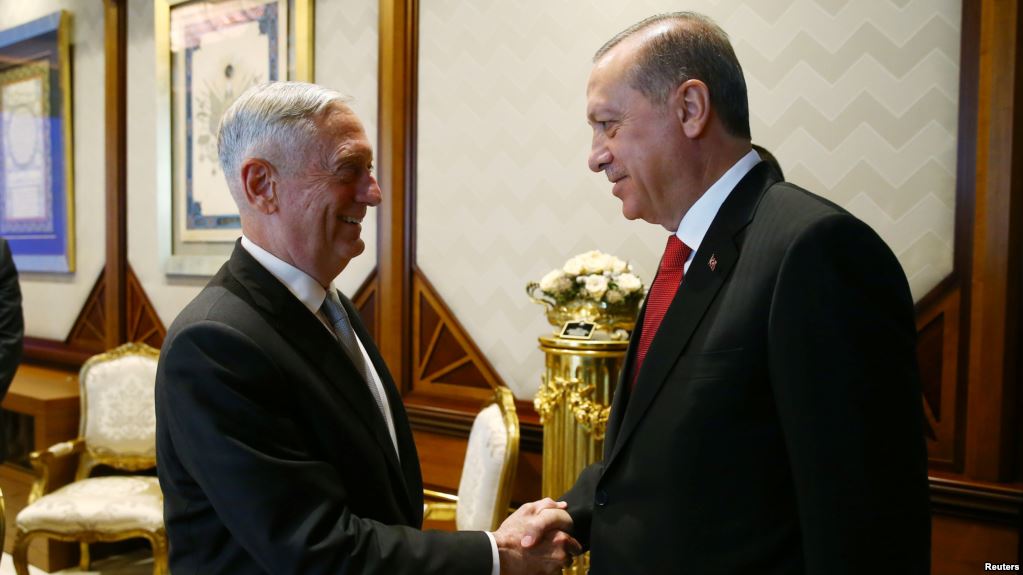 Sourced : Al Monitor
By Amberin Zaman
US Secretary of Defense James Mattis pledged support to Turkey in its ongoing fight against rebels of the Kurdistan Workers Party (PKK) during talks with the country's president, Recep Tayyip Erdogan, Turkish and US officials said today.
The daylong visit was intended to help smooth fraught relations between the two NATO allies. The biggest thorn is the United States' partnership against the Islamic State with the PKK's Syrian franchise, the People's Protection Units (YPG).
Erdogan expressed anger over that alliance to Mattis during a half-hour meeting at the presidential complex. Mattis, in turn, repeated assurances that the US partnership with the YPG is solely tactical and confined to the campaign against ISIS.
Image Sourced : VOA
Read more at : http://www.al-monitor.com/pulse/originals/2017/08/mattis-pledges-support-erdogan-pkk-turkey.html#ixzz4qoK3cy3x