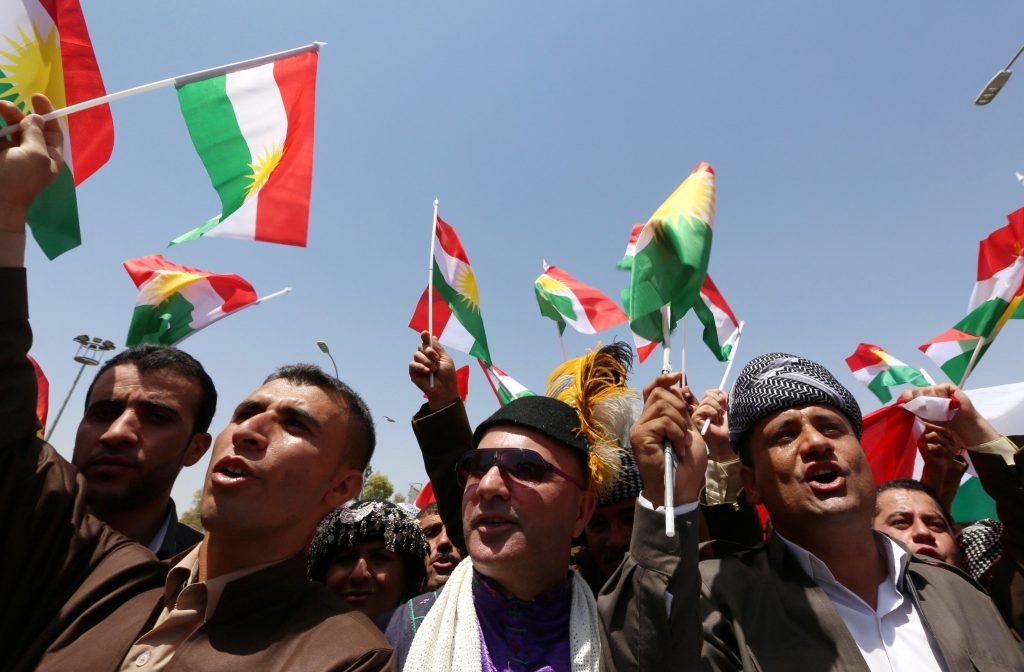 Sourced : Asia Times
In 2005, Recep Tayyip Erdogan, the then-Prime Minister of Turkey, visited Diyarbakir, a city in the country's south-east and the scene of an ongoing conflict between Turkish authorities and Kurdish separatists, who consider it the unofficial capital of Turkish Kurdistan.
Trying to cajole the Kurds, who make up somewhere between 18 and 20% of the Turkish population, Erdogan boomed: "The Kurdish problem is everybody's problem, but above all, mine." Since then he has been trying to talk them into abandoning their guns and ending a 33-year old insurgency against the Turkish Government. Among other policies, he has lifted a long-standing ban on the use of Kurdish in Turkish media.
Read more at : http://www.atimes.com/article/moment-glory-kurdish-referenda-iraq-syria-explained/