I enjoy watching TED talks. As part of our PhD and Early Career Researcher network, we used to have a regular event called, "TED talk and tea". Before the event, everyone was asked to submit their own favourite sustainability TED talk. This was a great way to share a whole variety of sustainability topics, a great way to frame discussions and a great way to discover new ideas and perpectives. So, Kirsty and I wanted to share our top 10 Sustainability related TED talks.
So please grab yourself a cup of tea, sit back and watch away. Please also send us your comments and your favourites too!
---
Paul's top 5
JR: My Wish: Use art to turn the world inside out
Street artist, JR, asks, "Can Art change the world?" in this inspiring talk which has developed into a global participatory art project – Inside out – http://www.insideoutproject.net/en
Working anonymously, pasting his giant images on buildings, trains, bridges, the often-guerrilla artist JR forces us to see each other. Traveling to distant, often dangerous places — the slums of Kenya, the favelas of Brazil — he infiltrates communities, befriending inhabitants and recruiting them as models and collaborators.
"I would like to bring art to improbable places, create projects so huge with the community that they are forced to ask themselves questions." — JR, Beaux Arts Magazine
Lewis Pugh: My Mind Shifting Everest Swim
Lewis Pugh loves to pioneer new swimming routes around or between landmarks once thought unswimmable.  In 2006, he swam the drought-stricken Thames; also that year he became the first swimmer to do a long-distance swim in all five oceans of the world.
After he swam the North Pole, Lewis Pugh vowed never to take another cold-water dip. Then he heard of Lake Imja in the Himalayas, created by recent glacial melting, and Lake Pumori, a body of water at an altitude of 5300 m on Everest — and so began a journey that would teach him a radical new way to approach swimming and also to think about climate change.
Edward Burtynsky:  Photographing the landscape of oil
Canadian photographer Edward Burtynsky's images of scarred landscapes — from mountains of tires to rivers of bright orange waste from a nickel mine — are eerily pretty yet ugly at the same time.  His large-format colour photographs explore the impact of humanity's expanding footprint and the substantial ways in which we're reshaping the surface of the planet.
In this talk Burtynsky follows the path of oil through modern society, from wellhead to pipeline to car engine — and then beyond to the projected peak-oil endgame.
Jonathan Porritt: Sustainability for All
What is a Sustainable way of life? What will it take to make the journey from where we are today to a sustainable way of life by 2050?
Jonathan Porritt, an eminent writer, broadcaster and commentator on sustainable development,  explores these ideas and his conclusion that a genuinely sustainable way of life is still available to all of us.
Tim Jackson: An economic reality check
As the world faces recession, climate change, inequity and more, Tim Jackson delivers a piercing challenge to established economic principles, explaining how we might stop feeding the crises and start investing in our future.
"Questioning growth is deemed to be the act of lunatics, idealists and revolutionaries. But question it we must." — Tim Jackson
Dr Paul Hardman
Manager of the Sustainable Earth Institute, Plymouth University
---
Kirsty's top 5
Talk nerdy to me by Melissa Marshall
Melissa Marshall is a communications teacher from Penn State University. Her TED 'talk nerdy to me presentation' highlights the importance of great communication in the sciences. She draws upon her own experience in teaching and discusses how great communication between scientists and engineers with and non-scientists is key to changing to world. Melissa shares her top tips on how to make science and engineering engaging.
Let's go all-in on selling sustainability by Steve Howard
Steve Howard is the sustainability lead at the furniture giant IKEA. he talks about his mission to sell eco-friendly materials, furniture and sustainable practices to not only worldwide customers, but also internally to staff at IKEA. Steve gives examples of how IKEA are embedding sustainability into their operations, supply chain and gender equality. He highlights that sustainability has gone from a 'nice-to-do, to a must-do.'
The surprising thing I've learned by sailing solo around the World by Ellen MacArthur
Ellen MacArthur is a circular economy advocate, and after sailing solo around the world she launched the Ellen MacArthur Foundation, which works with schools, universities and business to being the concept of circular economy to life. She draws upon her experience of her sailing adventure and the process she went through for her dream to become reality. Coupled with amazing images this talk is truly inspirational.
Magical houses, made of bamboo by Elora Hardy
Elora Hardy is a sustainable designer who founded the team Ibuku. Ibuku creates houses and buildings out of bamboo (and almost all the furnishings) in Bali. In her talk she shows beautiful images of her creations and explains why she decided to work with bamboo and it's use as a sustainable resource.
A wide-angle view of fragile Earth by Yann Arthus-Bertrand
As a keen photographer I had to include this TED talk by Yann Arthus-Bertrand. Yann is an aerial photographer who captures the beauty of the Earth from anyway possible – from helicopters to hot air balloons. His fantastic photography captures idyllic islands and lush green forests, as well as poverty and hardship. In this talk he dicusses three projects: "The Earth From Above" (an aerial photography series); "6 billion Others" (a web project featuring interviews with people) and "Home" (a film about our planet).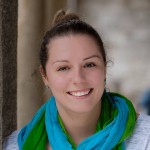 Mrs Kirsty Henderson
Marketing and Communications Administrator, Sustainable Earth Institute, Plymouth University