Sandra Masterson grew up in Brighton but currently lives and works France. Her interest in art and the environment goes back to her childhood; Sandra's father was a gamekeeper and she first started work as a technician in a plant physiology and microbiology teaching laboratory in Brighton. She also spent a year working as a technician for the Milk Marketing Board at a cheese producing factory in Cannington Somerset before starting her career in the arts. Whilst working at the cheese factory she became aware of the move towards factory farming practice and began to feel uneasy about the use of chemicals and artificial enhancers used in the production of food and their potential risks to us and the environment. Part of the main focus of Sandra's art practice has been about the physicality of the world we inhabit and how we respond and connect to it, and what this means in a contemporary society.
Her work is as much about process as it is about the finished pieces, the act of walking and collecting soil and plant materials is central to her art practice. In her work 'Key to Haldon Forest' 2006 and 'Haldon Forest Munsell Chart' 2006 as featured in the Soil Culture: Deep Roots exhibition, Sandra collected soils along the forest paths and arranged them in a from reminiscent of a Munsell chart.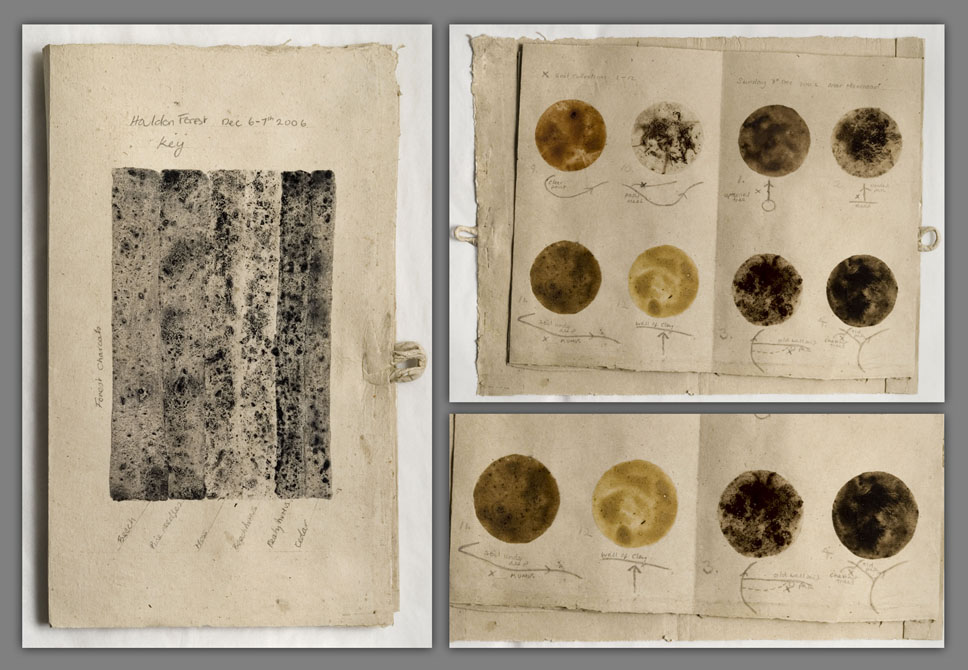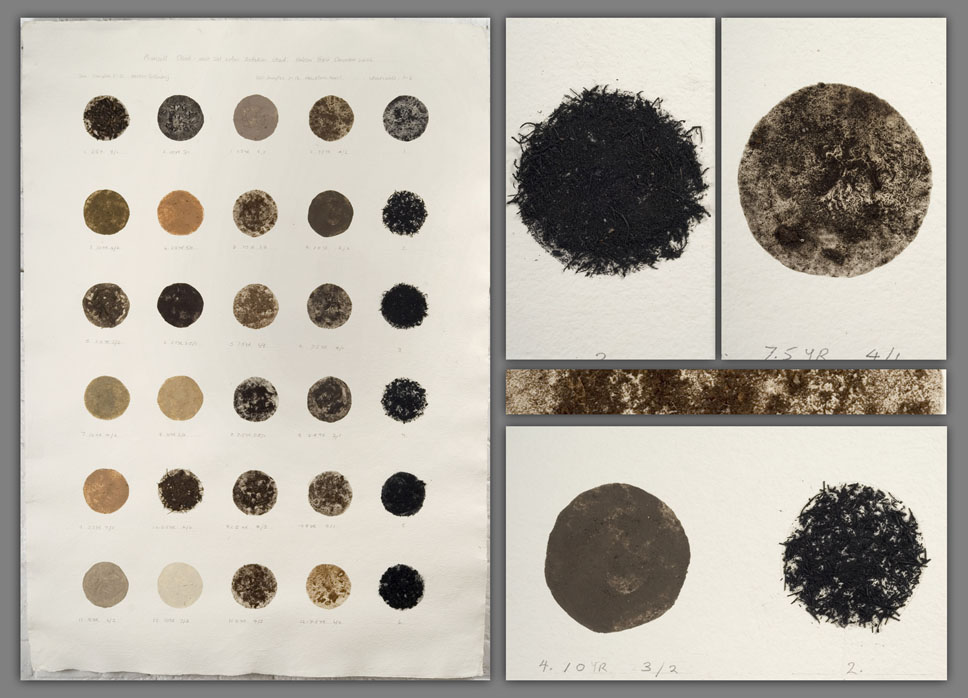 As Sandra's ideas developed, she found that her studio practice became more sustainable. Through the direction her ideas took and the necessity to stay true to them, she abandoned the use of many of the normal Art/DIY products. Now her primary pigment is soil and she also makes some of her own papers. When occasionally using printing inks she always cleans up using cooking oil and never solvents. She admits to using PVA glue as she has failed to find a natural glue that does not discolour with time but would be very interested in a suitable alternative.
Before moving to France Sandra had been involved with the Centre for Contemporary Art and the Natural World on a number of different events and has also worked on several projects for various Geoparks. Her last project in England was a collaboration with the Brecon Beacons National Park Authority and it focused on the plight of the peat bogs within the park. During the project she worked with an MSc student from Cardiff University. Sandra produced a short film with accompanying booklet which was viewed as the first stage of the project. As a further development of this work she would like to produce a large scale public space projection based on footage of the film. Sandra considers collaborative projects working with organisations such as Geoparks, National park authorities, universities, museums and other artists to be highly rewarding and this helps to inform her practice and develop ideas. She would love to see an art and science collaborations database set up in the near future. It would also be useful to have a core group of artists, scientists or others from across the disciplines who would propose a series of research questions/projects to the core members. The resulting outcomes could be exhibited in a variety of venues including ''pop up'' type locations.
Find out more about her work at www.sandramasterson.co.uk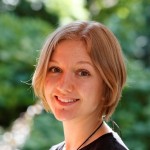 Jena Richeldis Parkin
BA (Hons) Fine Art Student, Plymouth University 
Student Artist in Residence, Sustainable Earth Institute