Author: Dr Paul Lunt (Director of the Low Carbon Devon Project)
Remnant fragments of Atlantic or Temperate Rainforest occur on the cliffs and steep sided valleys of England's southwest and northwest coast. In these oceanic and upland areas high rainfall and humidity combine with low annual temperature fluctuations. Here the twisted hulks of age weathered oaks cling to the slopes and hollows in England's most dramatic protected landscapes. Their remains hark back to ancient times when these forests would have been widespread along our Atlantic coast.
Socio-cultural connections to these temperate rainforest fragments remain. Dig deeper and connections with these lost forests appear in place names, woodcraft, art, and literature. Their beauty is unquestionable and the subject of countless paintings and art work in galleries along the west coast of the British Isles. These oak dominated forests are truly inspiring; intimately associated with water from deep flowing ravines to mist covered canopies. Below their protective canopies, they support a species rich flora; specialist assemblages of lichens, mosses, ferns and liverworts that cloak every surface on gnarled tree trunks and weathered bark. In the reduced light, plant cover appears iridescent with every colour of green. In spring, these woods are filled with the music of bird song, from resident and returning breeding migrants such as the Willow Tit and Spotted Flycatcher.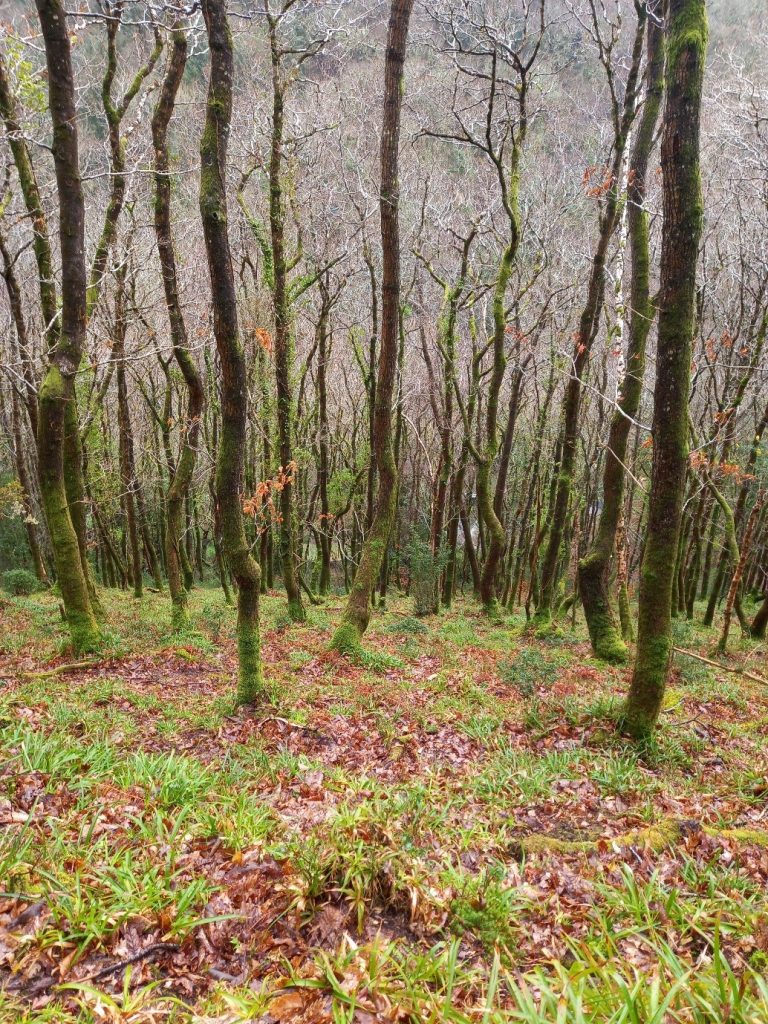 The refuge, beauty and tranquility that temperate rainforests provide make them extensively visited, and valued by nature-lovers both local and from afar. They also have the potential to ameliorate the extreme weather events of a warmer, wetter west coastal climate. Whilst preaching to developing nations about the importance of their tropical rainforests, we have failed to appreciate and understand the importance of our own rainforest.
At the University of Plymouth, we have recently applied to the UK Treescapes fund to engage with protected landscape planning authorities, non-governmental organisations and local communities to work towards co-creating new landscape narratives. We are working with our partners to investigate opportunities for the expansion and connection of remaining areas of temperate rainforest using landscape and wildlife sensitive methods, such as natural woodland regeneration.
Read about research by University of Plymouth academics:
Optimizing opportunities for oak woodland expansion into upland pastures
Study shows how temperate rainforests can aid the fight against climate change
Trees for Climate: Using native woodlands to reduce climate damage